10 Tips for Reducing Travel Stress
Are you someone who is new to travelling? Do you worry about things going wrong and stress out over all the aspects of travel that need  to be organised? Even those people who love to travel and have done it confidently for years will occasionally have times when the stress of it all can get to them.  There is so much to do. So here is my checklist for minimising stress:
Passports. If you are travelling to a foreign country it is rare not to require a passport. US citizens on closed-loop cruises do not technically need one, but it could come in handy in an emergency. Apply for one a couple of months in advance of your departure date to reduce the stress of worrying if it will arrive in time. If you already have a passport, chack that the validity extends at least six months after your return date, or you may not be allowed to leave your own country.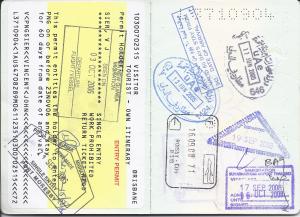 Visas. Many countries do not require visas, particularly if you are on a cruise as you will be leaving within 24 hours anyway. Some countries allow you to purchase a limited stay visa once you arrive in the destination airport. And there are different requirements for travellers according to the country they live in. To be stress free on this issue consult  your county's travel advice site. You can apply for your visa online through that, or apply directly to the Embassy in question either in person or online to save the service charge.
Travel Insurance. It should go without saying that  this is a most important prerequisite for travel, particularly medical insurance. If you are intending on the automatic travel insurance that comes with your credit card (Gold level or above), read the fine print of the policy to be sure you are covered for everything you need and that you have fulfilled the requirements to be eligible for the cover.
Research. Booking with a travel agent can reduce stress as all aspects of your holiday are taken care of. But it is wise to research all the places, tours, hotels, car rental deals etc that are available before you book so that you are in a position to make good choices. It would be a shame if you returned from a trip to find you had missed out on a fantastic experience or attraction simply because you didn't know it existed. Or having found out about it while travelling, that you still couldn't do it because there was no time allowed for it  in your itinerary. If you're cruising, once you complete your online registration with the cruise line you can check out all the shore excursions and on board activities that are best booked in advance so you won't miss out. This also allows the cruise line to email you information to prepare you for the best cruise experience.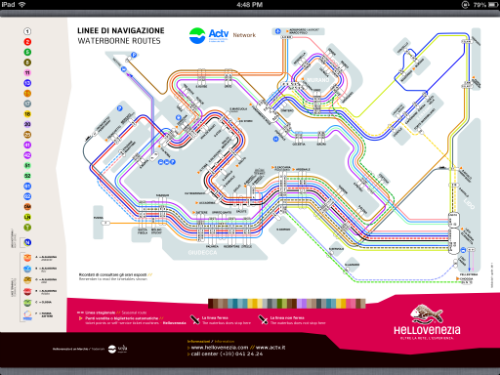 Itinerary. Prepare your own detailed itinerary with all the information you will need, confirmations of bookings, contact numbers in case of emergencies, even maps. I like to carry hard copies of all confirmations to hand to staff at all check-in counters, hotels and car rental offices. I also keep copies on my iPad. In the event of an insurance claim, the itinerary is one of the chief items asked for.
Emergency Plan. Have a plan for when things go wrong. Make photocopies of passports, visas, credit cards, driving licences, a list of contacts for family or friends and even your own Embassy's details in the destination country. I keep one copy in my suitcase, leave another with a family member at home and another digital copy in my iPad or online.
Luggage. Make sure you have the appropriate luggage for your trip. Check the airlines' weight and size limits for both check-in and carry-on and keep within the guidelines.  Get the lightest luggage you can without sacrificing quality or durability. Make up a packing list like this one, adapting it to your specific vacation needs. Keep the most important items in your hand luggage – medications, boarding passes, passport, visas, tickets and confirmations, valuable jewellery, phone and tablet, rechargers with adaptors,  and even a couple of clothing items in case your check-in luggage is lost or delayed. Mark your check-in case with a colourful identification tag and ribbon for easy location on the carousel.
A Need to Know Basis . Check with your doctor whether you need any vaccinations or if you need to top up your prescriptions. Make sure your phone company disables International Roaming or you will be faced with a hefty bill on your return. You can buy a Travel SIM for use on the move or a local prepaid SIM if you are staying a while in one country. You can also use What's App, Viber, Facetime or Skype if you get access to free Wifi. Tell your bank which countries you will be in and when, so they don't block your card when they see an unusual transaction. Take several types of credit, debit and money passport cards loaded with the foreign currencies so you always have access to your funds if one gets swallowed by an ATM. And if you check the Foreign Affairs website for travel warnings and there is any suggestion that there may be an issue where you are going, register your travel plans with Smart Traveller, or your country's equivalent.
Airport Security.  Prepare the items in your hand luggage for inspection before you go to the airport. Liquids and gels must be less that 100ml and in a clear plastic zip-lock bag ready for placing  in the tray that goes through the scanner. Wear slip on/off shoes for easy removal if required. Bear in mind that you will also probably need to remove jackets, belts, phones, laptops, tablets, loose change, metal jewellery, and even scarves. It pays to be prepared rather than hold up the line.
Be Early. Set off for departure places like airports and cruise ports early, to allow for delays in long queues and security checks, or even traffic delays on the way there. If cruising, plan to arrive in port the day before embarkation if you are flying in, in case there are flight delays or cancellations. This also gives you a chance to complete the embarkation process, get rid of your luggage and then go out and explore your departure city until sail away.
Related articles