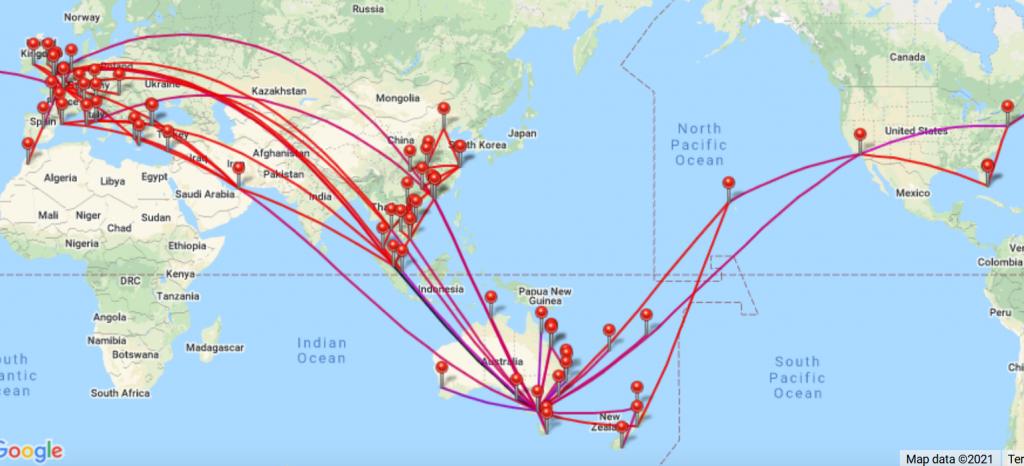 Let me tell you about me and Travel – I'm addicted! From not being much of a traveller in my youth, I have now seen most of Australia, my home, and about 55 other countries!  The flight tracker map (Courtesy – My Flight Radar24) shows some of those countries, but there are many more that I've travelled to via road trip, coach tour, or cruising. I have a bucket list as long as my arm and I am continually looking to tick places and experiences off that list.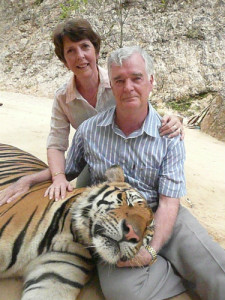 My name is Liz  Sier and I'm married to Vin and we live in Melbourne, Australia. I'm a mother of 4 and grandmother of 13. I didn't fly in an aeroplane until I was  14 years old and didn't go overseas until 1978.  I really got the bug in 2003 when Vin and I flew to Europe, visiting London for a couple of days before heading to France and Italy, where we spent five weeks driving  through those wonderful countries.  The die was cast, and since then we have tried to add new destinations to our itineraries, travelling  overseas for four or five weeks at a time, every year or so. Naturally COVID -17 put a stop to that for a while, but we still managed to travel within Australia while overseas travel was off limits.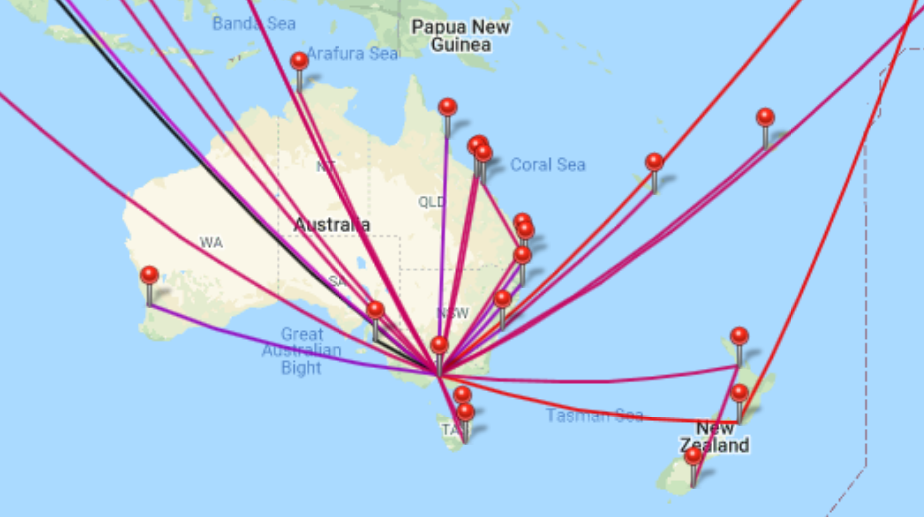 I have enjoyed myself so much and had so many wonderful and amusing adventures that I want to share them (and my photos) with you. This will be a work in progress as I document the trips I have done and add new trips in the future. The UN lists 193 countries that are member states, with two more non-member observer states – The Holy See (Vatican City) and the State of Palestine. Taiwan is still considered to be part of the People's Republic of China, while there are several other states that are Dependencies or Areas of Special Sovereignty or states which are not self governing and so are not counted in the list. My total of countries visited keeps to this definition although I do include the non-listed states in my destinations list under their country of association. The full list can be found by clicking on the Destinations page in the top menu bar. My aim is to get to as many as possible before I am too old to travel.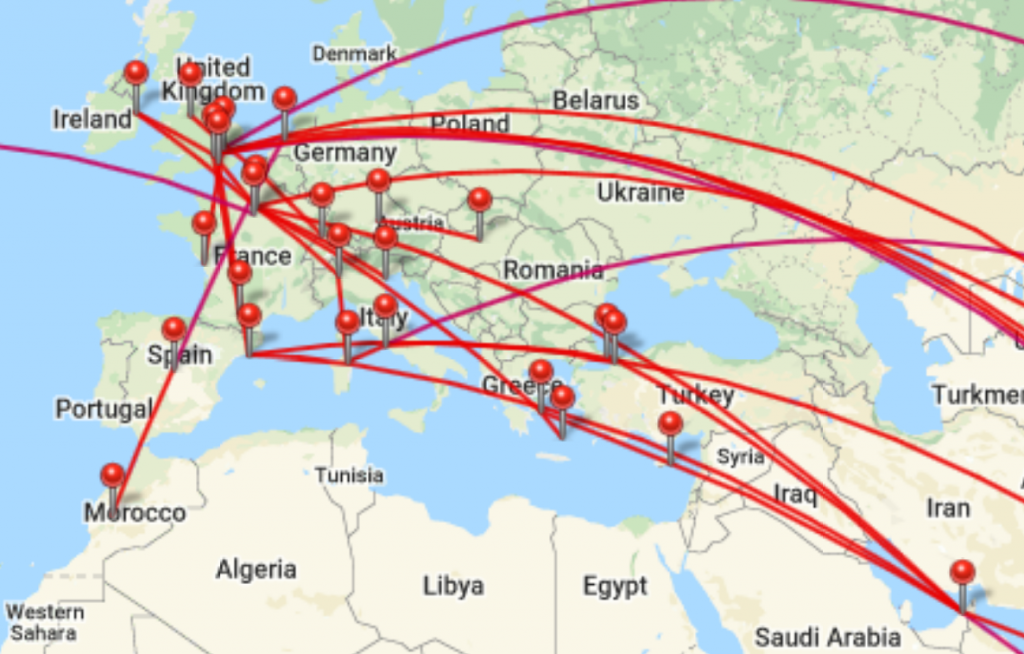 If you love to travel like I do then you will love this website. Even if you just like reading stories about travelling and imagine yourself being there you're going to enjoy this site. Planning on travelling? Then you will find ideas and hints to assist you.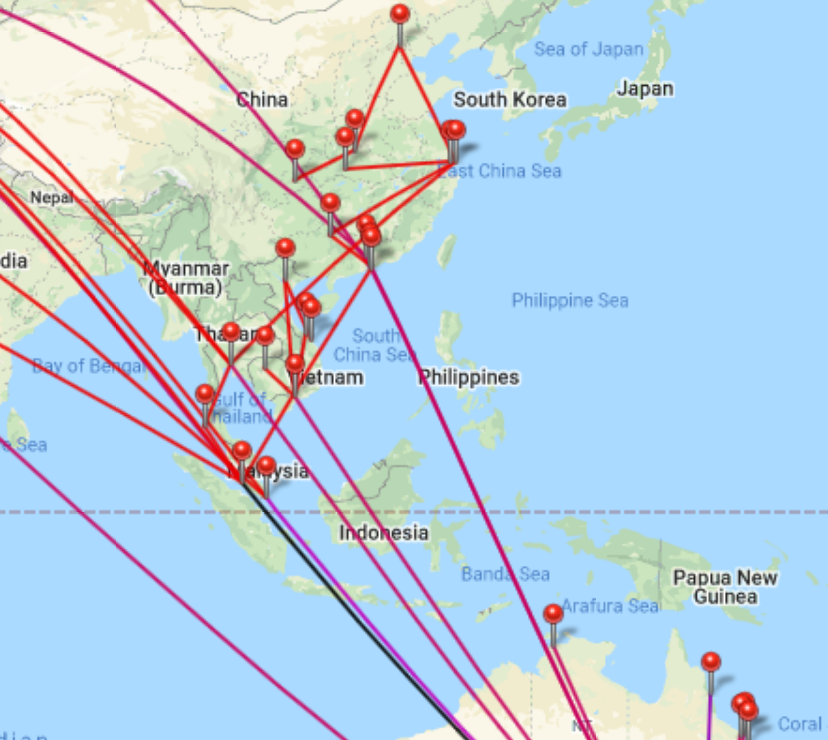 This is a place to share your travel experiences too, so don't be shy. Sign up as a member (it's free). And please feel free to add comments to each new blog, I'd love to hear from you. Return as often as you like to catch up on any new content available and don't forget to subscribe and confirm to get the latest updates.
HAPPY TRAVELLING!