A Week on the Costa del Sol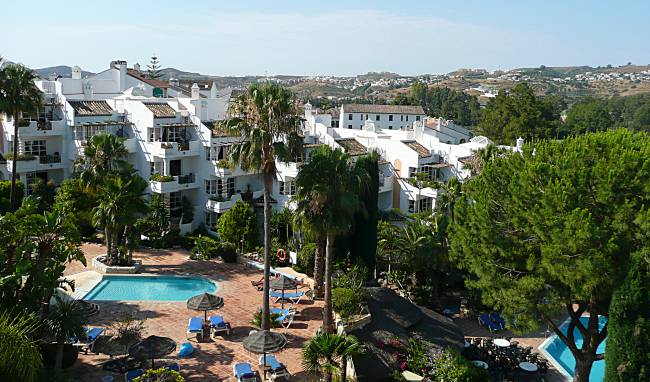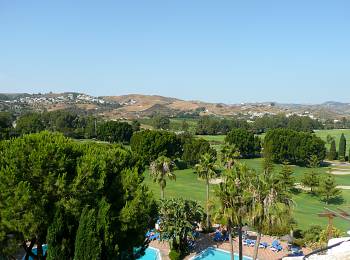 One of the joys of timeshare is that there are always exchange weeks to be had in prime tourist destinations like the Costa del Sol, as there are so many properties there. Our week's accommodation was at Matchroom Country Club, in the urbanization of Mijas Golf, Las Lagunas de Mijas, only 40 minutes south of Málaga and 10 minutes to the beach at Fuengirola.
Ours was a two bedroom unit plus rooftop with great views over the local area. We made good use of the pools, billiard room and restaurant, including taking in a special Flamenco night dinner and show.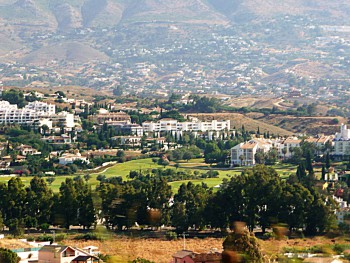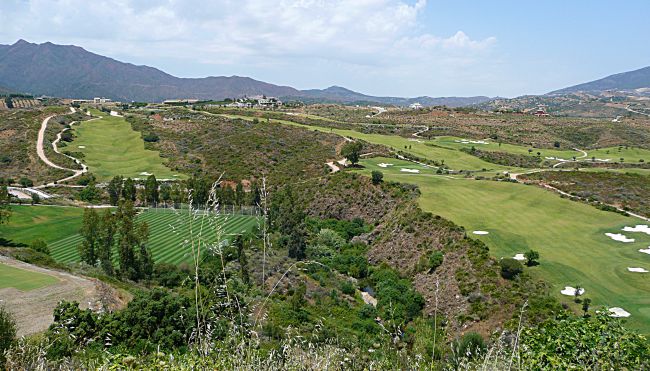 There is so much sightseeing that can be done from a base like this, such as trips to Seville, Córdoba and even Gibraltar. I really pack in the excursions and activities when we travel, and this trip was no different. But for an avid golfer like Vin, this was also going to be a week to unwind a little after all the constant driving around Spain and a welcome chance to catch up on some golf with our son who had joined us for the week with his partner.
The Costa del Sol is a golfer's paradise, with some of the most famous Spanish courses to be found there. Vin secured a game at Mijas Golf International right next door to the Country Cub as well as at La Cala, Spain's largest golf resort. In addition to the three 18-hole championship courses, La Cala has a par 3, 6-hole practice course, a Golf Academy and a 107-room hotel on site. Some holes are topographically quite challenging, yet very photogenic.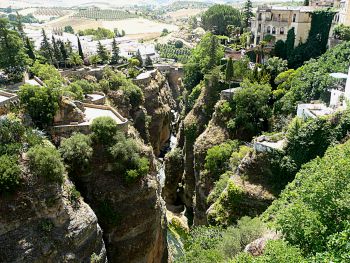 Another photogenic place we found on our day trips was the cute town of Ronda, high up in the mountains on the way to Seville. The Guadalevín River runs through the city, dividing it into new town and old town, and carving out the steep, very deep El Tajo canyon upon which the city perches. Apparently the writer, Hemingway, loved the town so much he used it as the setting in his novels.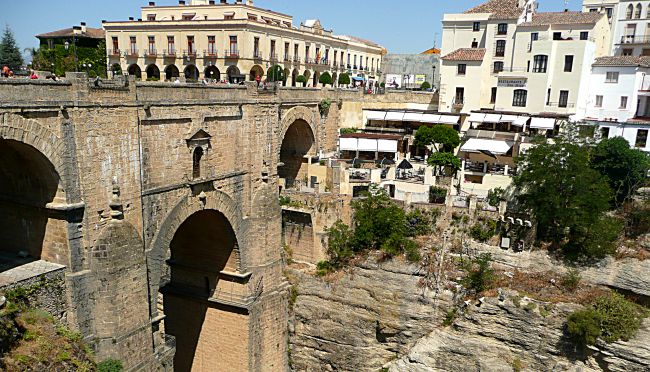 The iconic Puente Nuevo is the tallest of three bridges that span the gorge, towering 120 m (390 ft) above the canyon floor. El Tajo provided Ronda with a natural fortification against enemies, yet in the middle ages defensive walls also needed to be built, some of which are still visible.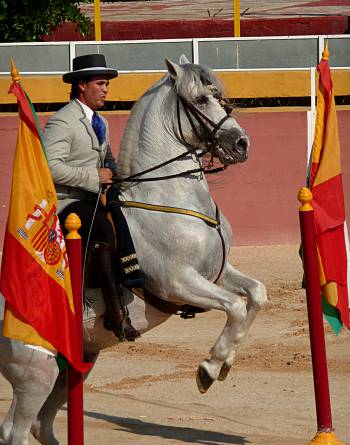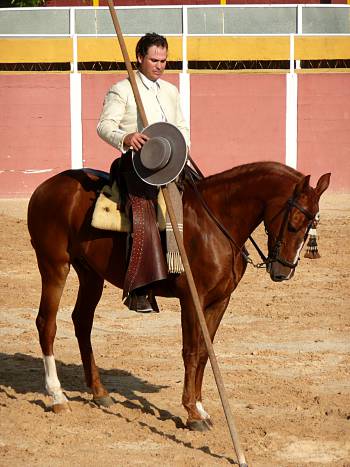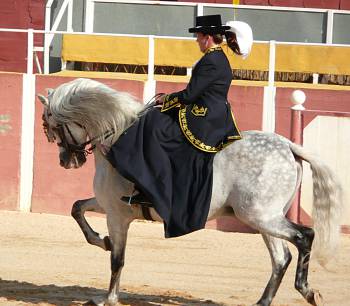 Another popular tourist attraction on the Costa del Sol is the El Cartujano Horse Show in Mijas Costa. Adalusian horses are known world wide for their unique abilities. The show is staged in a former bullring. The horses perform individually and in teams, with riders dressed in traditional Andalusian costumes. The horses have been trained to "dance', trot in formations without riders and to jump in the air with all four feet off the ground at once.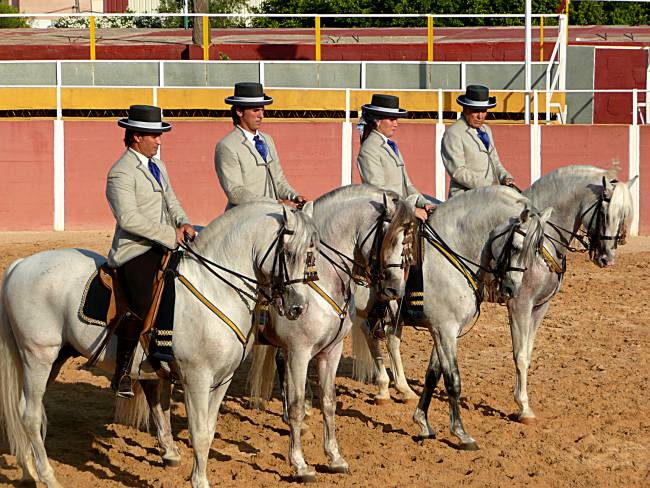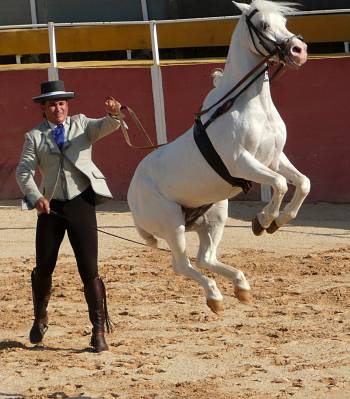 Of course, for many tourists, the main draw cards of the Costa del Sol are the beaches – Marbella, Torremolinos and Fuengirola. This latter was the closest to our accommodation so we gave it a visit. This stretch is very close to shops and restaurants, with ample parking and toilet facilities. It was great to simply spend time relaxing in the sun after all our day trips further afield, before setting off on the next leg of our trip – a road trip through Morocco!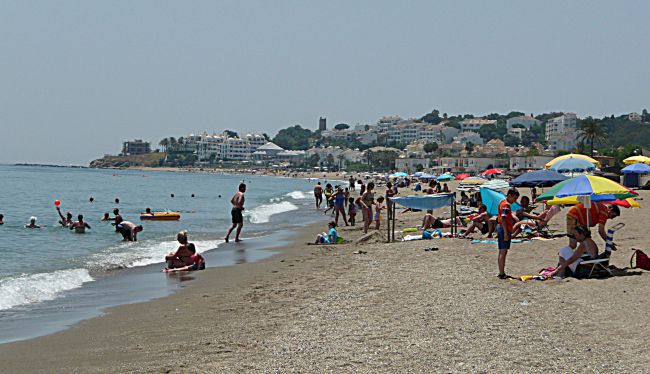 Related articles