Wonderful Websites and Amazing Apps
Whenever I begin researching for a new holiday, whether it is simply a weekend away or a big month-long overseas vacation, I tend to start with looking at hotels on the search engine Hotels Combined. This engine directs me further to the best offers from Bookings, Agoda, Hotel Club, etc. I have joined the sites that allow it as a member and earn loyalty points which convert to discounts on future bookings. In very small towns these still may not be helpful enough, so the next step is Trip Advisor . At this point I sometimes have to book directly with the hotel or B&B after checking the reviews and suggestions on TA. I am a senior reviewer on TA and have learned to sort the good from the bad in terms of reviews. I take bad reviews from those who have barely reviewed before with a grain of salt. The ones to trust are from long time contributors who have experienced a bit of the world and don't get upset unduly by small things. Trip Advisor also has an iPad and mobile phone app which makes it easier to use on the move.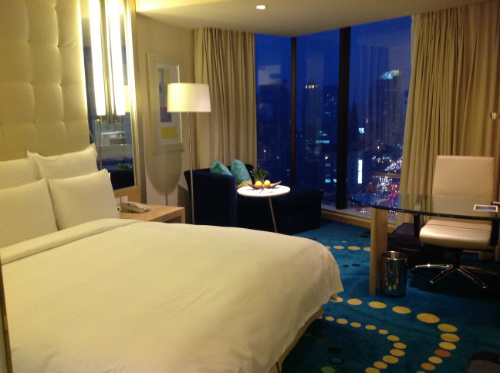 I prefer to organise my accommodation well before leaving home when it's a long trip. I have once drove around France, booking my hotels only on the day I needed them, by visiting the Syndicat d'Initiative ( tourist bureau ) on the afternoon in question. At about 4pm they can give you good deals at local hotels. That worked well until I got a bit blasé and left it later and later until I missed them altogether and had to use the suggestion boards at the local train station. This gave me much dearer accommodation, but by then I was desperate. Needless to say this was before iPads and wifi! On a subsequent trip to Ireland I used that technique again in Donegal, but the hotel turned out to be a real dive. After that I found Internet cafés and made sure I saw lots of pictures and reviews before committing myself. These days I can be accused of being somewhat anal in my obsession with pre-booking! However, having said that, when a booking falls through at the very last minute, the trusty iPad and wifi have got me an instant replacement and saved the day. I just don't like having to do it when I'm tired from a long drive or long flight.

Speaking of driving, our preferred method of touring is independently with a rental car. I've driven all around France and Ireland, through most of Italy, into Germany, Switzerland and Belgium, most of the South Island of New Zealand, about half of Spain, a good bit of Florida and around Honolulu. Naturally we have toured southern and eastern Australia by car as well. We've used many different rental companies, the most frequent being Hertz, Europcar and National/Alamo. These also have loyalty schemes where you can earn points towards future bookings as well as on your frequent flyer miles. A website I have used for bargain rentals overseas is Rhino Car Hire. This is part of the Cartrawler group. A search will always bring up the best deal out of many different companies, even obscure ones that are local to the region, that you wouldn't have heard of before.
 A favourite method of travel for backpackers is by rail. We enjoyed a TGV rail trip from Paris to Bordeaux back in 2005 which really cut travelling time by half and allowed us the freedom to move around, eat and even nap. I booked it before leaving Melbourne, even as far as reserving the actual seats, which is essential as it is not like catching an ordinary train. If you plan to do a bit of train travel it would be economical to purchase a Eurail Pass. These can be purchased for varying periods of time. They even have discounts for Seniors!
Another site I use in my preparations when I'm going overseas is Skyscanner for checking what flights are available from various cities and what dates are cheapest to fly. It does have its limitations in terms of finding cheap open jaw bookings so if that's what I'm looking for I  use  Webjet or Zuji instead for that. Skyscanner also has an app for iPad which is more user friendly. And for research on my destinations you can't beat Lonely Planet. But I don't lug the books around with me any more now that digital is so much easier.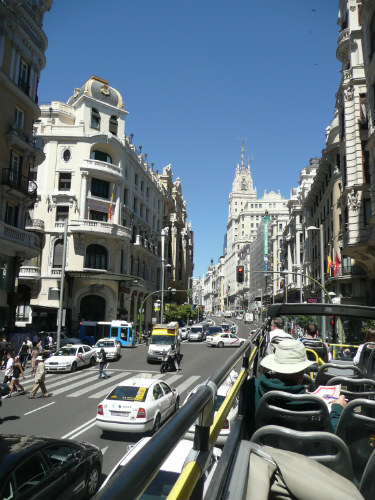 For tours and special events I like to check out Viator for ideas and have occasionally booked with them, for example, the and the Segway Tour I did in Madrid a couple of years ago. They also handle the HopOn HopOff tours in various cities which are so worth doing. Even if I don't book with them, their tour options give me lots of good ideas for independent touring. This site also has a handy iPad app. You can even earn frequent flyer miles when booking their tours.The other great site for finding what's worth doing on your trip is Trip Advisor. I have booked quite a few tours with companies that feature there and are well reviewed by members. Even when I have simply Googled information on tours, I will cross-check with the reviews on TA to help me decide if I will book with the particular company. This came in handy when visiting Slovenia and Montenegro last year.
I always check the websites that have last minute deals. This is particularly handy for accommodation and tours.  For hotels I go to Last Minute or LateRooms for a last minute bargain.
Related articles