Flight Mode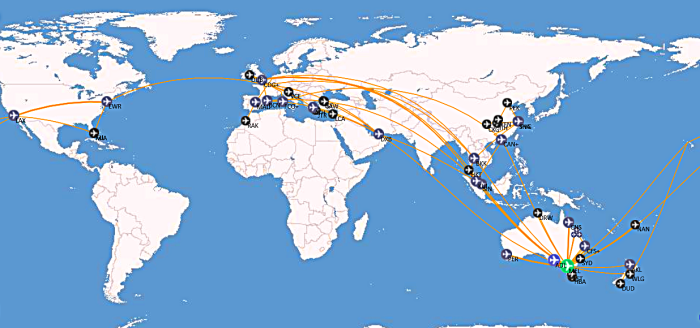 Apart from the many flights, both domestic and international, that I have had over the years in the standard big jets, be they Boeing 707s, 727s, 747s, 767s or Airbus A330s and A380s, I have flown on some now rarely seen old-timers and various other size flying machines. I thought it would be interesting to chronicle these usually short journeys, none of which appear on my flight map.
The very first flight I took with my parents at the age of 14 was one of Australia's shortest commercial flights – from Perth (Jandacot) airport to Rottnest Island, 18km off the Western Australian coast. These days it is a 12 minute flight by light aircraft, though it might have been slightly longer back in the day, flying in a Fokker F27 Friendship – a turboprop airliner – which took about 30 passengers. These planes are now out of production and even the newer models are rarely seen. We certainly spent more time waiting to board, than the actual flight. I have been to Rottnest again in recent years, this time on the express ferry service which is a cheaper option. Nowadays with the modern catamarans it is a better option than in the 60s, as then passengers would arrive on Rottnest feeling quite seasick.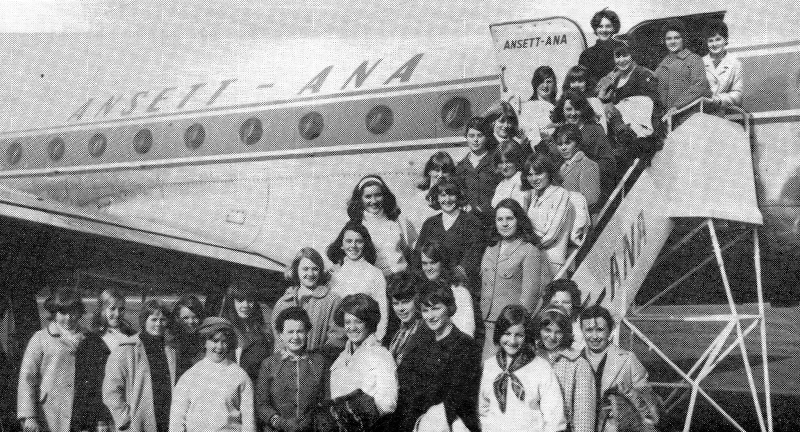 A year later my school provided an excursion to Tasmania, flying from Melbourne (Esssendon) airport to Burnie (Wynyard) in a Douglas DC-3, a distance of 367km. This was a fixed-wing propeller-driven airliner, holding about 33 passengers. These planes were phased out of regular service in Australia not long after, although they are still sometimes used for charter joy-flights.
I've very rarely felt ill on a flight, but felt very seedy on a 32 km flight from Mackay airport QLD to Brampton Island in 1981. Hubby and I travelled in a de Havilland Canada DHC-6 Twin Otter – an 18-seater with both float and wheel landing gear and the ability to land on vary small airstrips, such as found on islands. Our pilot insisted on giving us some close-up looks at various features along the way, pulling up and down and interfering substantially with my equilibrium. The landing was intense as well, due to the confines of the airstrip.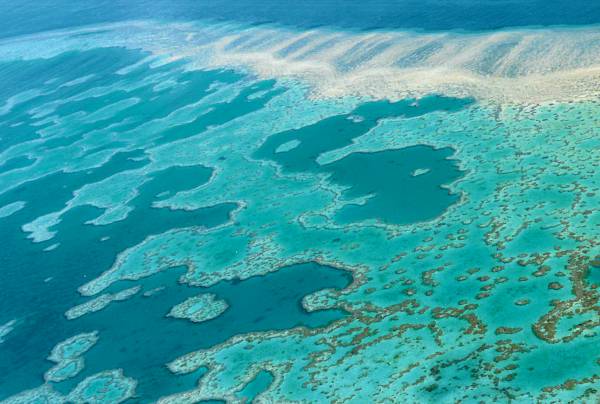 While holidaying on a boat in the Whitsundays in 1989, we arranged to be picked up by a small seaplane (4 passengers) at Whitehaven beach and to be flown to the Hardy Reef on the Great Barrier Reef for a few hours snorkelling as well as a scenic flight over some of the outer reef. On our flight back to Whitehaven we flew over the iconic heart-shaped reef seen in travel brochures and even managed to spot a whale shark, as we were flying quite low. And seeing Whitehaven – Queensland's best beach – from the air is truly spectacular.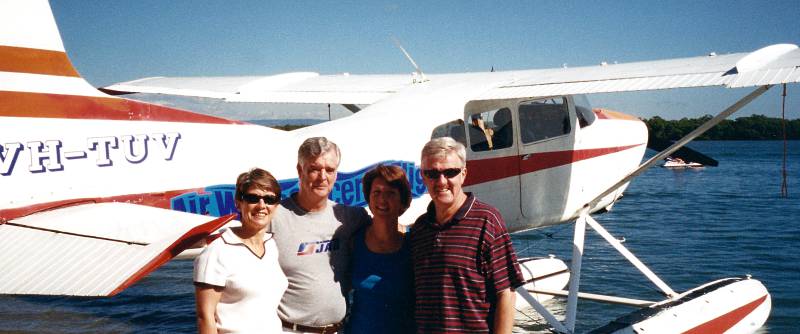 Another seaplane joy-flight was had a few years later out of North Stradbroke Island, Queensland. Again, only 4 passengers, we flew up the Queensland coast to Moreton Bay and back. That was very quick and over too soon.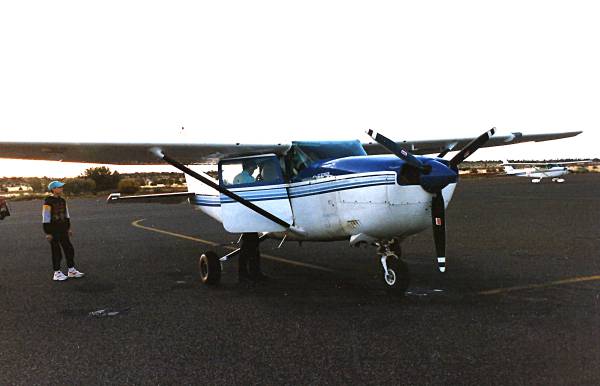 In 1994 I travelled on a bus tour to Central Australia, to visit Alice Springs and Uluru (Ayers Rock). I was lucky to be able to climb the Rock, as it is a sacred site for the indigenous people and they have since prevented anyone climbing it. The views from the top – after 2 hours of climbing – were magnificent and awe inspiring. Another perspective was then obtained by taking a scenic flight in a Cessna, with just 4 passengers. We not only flew over the Rock, but over Kata Tjuta, another sacred rock site a few kilometers away. It is a flight really worth taking.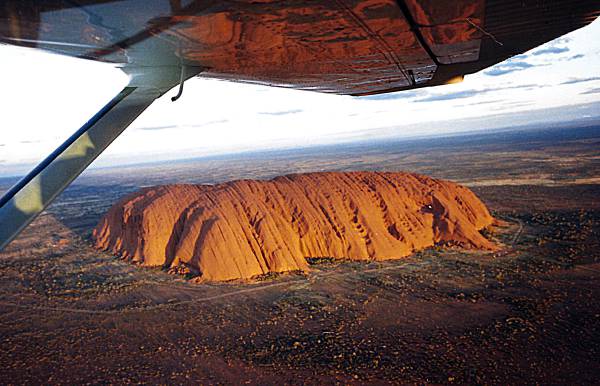 A long weekend in Mildura for a special concert necessitated a flight rather than wasting 6 hours each way in the car. The plane was a Dash 8 (de Havilland Canada Dash 8 – Series 300) taking 50 passengers. After having become used to the larger jet planes, even for short haul trips, this seemed really tiny. Since then we have also been put on the Embraer EMB 120, a similar sized craft, for flights to Adelaide.
Not an aircraft in the strict sense, though it was the forerunner to powered flight, a special event for us was our first hot air balloon flight, over the Yarra Valley at sunrise. The first attempt was cancelled due to rain, but on our second try we succeeded and were amazed at the lack of any fear at being in a basket thousands of feet in the air.  Even though it was dawn it was not cold or windy, as the balloon simply floats with the wind and you don't feel it. The Yarra Valley is covered in vineyards which makes it particularly spectacular. We went ballooning again in Turkey over the fairy chimneys of Cappadocia in 2015.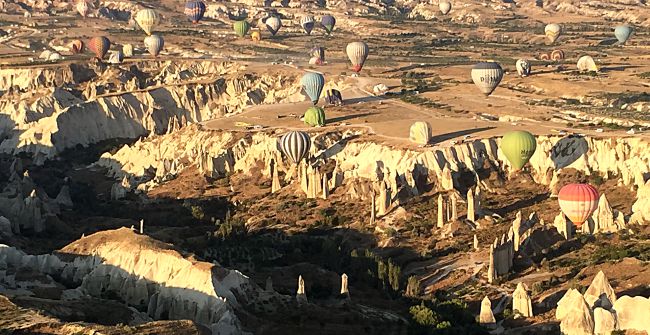 [UPDATE 2015: An experience not to be missed – read more  ]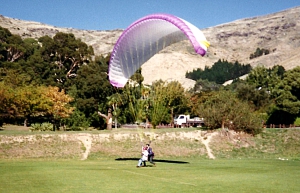 We once took the leap, literally, and tried our hand at paragliding while on a driving holiday in the South Island, New Zealand. While not powered by machine, but by wind and warm updraughts, this was a pure form of flight. This experiencet took place off Mt Cavendish, just outside Christchurch. We didn't do it alone, however, as our instructor clipped his harness to ours as the parachute lifted off the ground and filled with air as we ran, as instructed, towards the cliff edge, to be yanked skyward at the last moment.  I let my husband go first – I was a coward – while I videoed the event. Then it was my turn and it was a real leap of faith, I can assure you! Each flight took about six minutes until we landed in the oval of a nearby school.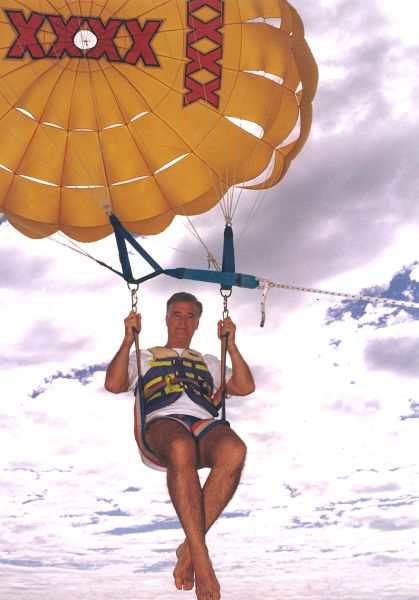 Less frightening was our parasailing – from a speedboat out of Airlie Beach, Queensland. At least with that we were attached to the boat and the landing would have been softer had there been a problem!
On the same NZ trip, we had booked to take a flight by helicopter from Mt Cook to the Tasman glacier, where we were to be put down on the glacier for a walk. Bad weather forced the cancellation of the trip and I was forever regretting the missed experience.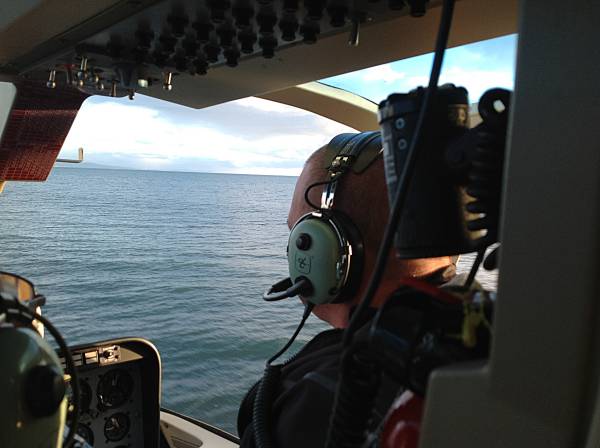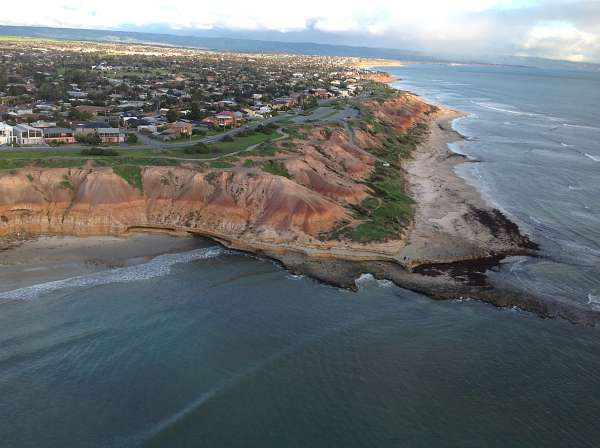 However when we were visiting family on a farm in the Adelaide Hills a couple of years ago, a friend of theirs arrived in his helicopter. Knowing I was still pining for a ride in one, they arranged that he would take us for a scenic flight over the vineyards of the McLaren Vale and out to the coast. I was worried I might be airsick but I was too excited!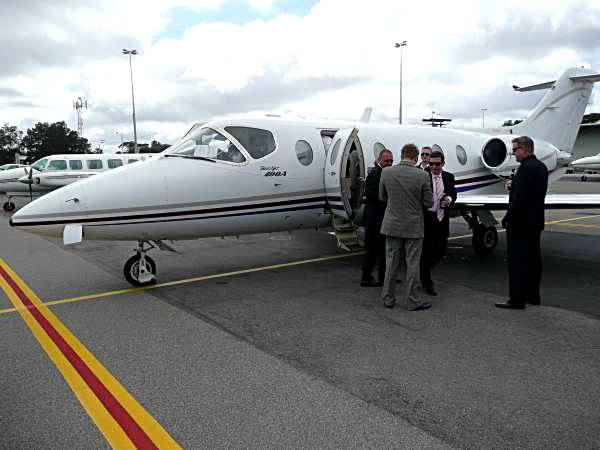 On another trip to Adelaide after the birth of a grandchild, I was also offered, by the same friend, a flight back to Melbourne in his private Beechjet 400A! He and some mates had decided to go to the Melbourne Cup and had room for me on board. We drank French Champagne and I felt extremely decadent.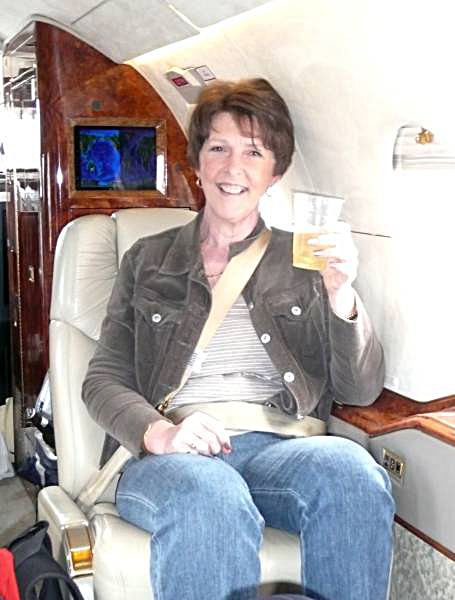 Related articles: