Iberian Splendour Cruise 2015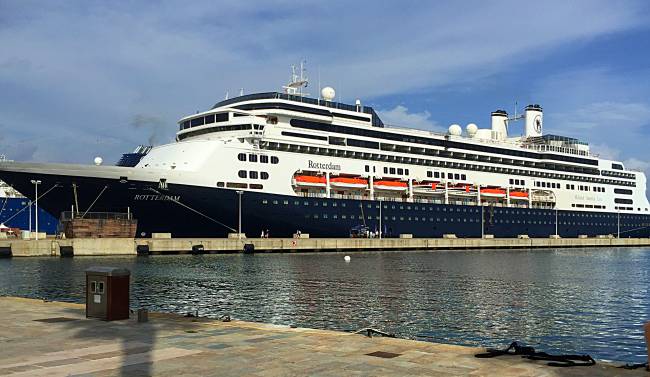 Finding ourselves with an excuse to visit Barcelona and wanting to cram in as much as possible on  our holiday, we decided to take advantage of a Holland America Line cruise out of Southampton that finished in Barcelona, from where we were to take our flight home. We had not cruised with HAL before and were eager to make comparisons with the Celebrity cruises we had done so far. The ship was the MS Rotterdam, which was scheduled to depart from Rotterdam itself, before we picked it up in Southampton. And after our 13 days of cruising it was to continue on, with many of the same passengers, to Rome and beyond.
After the obligatory emergency drill we met up with some other cruisers we had made contact with, via the Cruise Critic website Roll Call, in the months prior to the cruise. This is a really worthwhile activity – getting to know people you will be travelling with and finding out about the independently organised tours which are usually cheaper and more flexible than those arranged by the cruise lines. About 20 of us met at The Retreat on the back of the Lido deck for sail-away drinks and made plans for further tours and dinners on board.
The first day out was a sea day. That gave us time to check out the ship's many bars and restaurants, shops and leisure areas. The Rotterdam was originally built in 1997 but was relaunched after refurbishment in 2009. It takes 1404 passengers, attended by 600 staff. It is known as a mid-sized cruise ship, with ten public decks and staterooms ranging from Interior cabins, to Ocean View, Lanai (which open directly onto the Lower Promenade Deck), Verandah suites and Neptune Suites. We had been fortunate to secure a discounted Ocean View at the price of an Interior.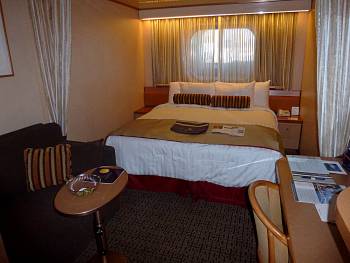 Cabin service was very efficient. Each night we returned to our room, the bed had been turned down and chocolates put on the pillows. The next day's bulletin was also left on the bed so we could plan our on board activities in advance. And usually there was a 'towel creature' waiting for us, sometimes a dog or elephant or even a monkey hanging from our desk lamp!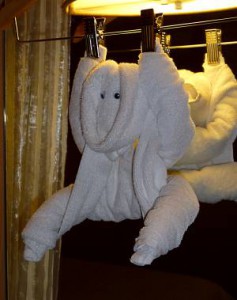 The only mishap was had was a leak in the cabin ceiling which was fixed promptly and next day a vase of flowers was sent to the room as an apology for the inconvenience.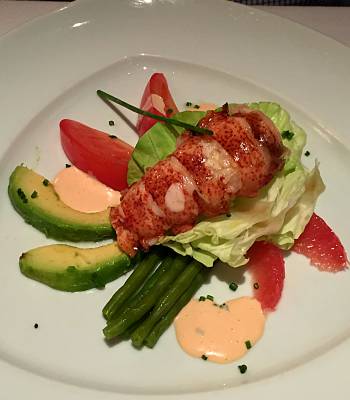 The main dining room, La Fontaine, is over two floors with one floor exclusively for set meal times at 6.30pm or 8.30pm with the same table seating, while the other is for those patrons who wish to eat whenever they like between 6pm and 9.30pm and with different people each time. Many passengers were Dutch, so they preferred to sit with their countrymen at fixed seating. We took the flexible option and met mainly Canadians, Americans, and British travellers, with very few from other countries. Service in the dining room was below par – the maitre d' seemed unable to take direction on our seating preferences so that we often ended up on a table for four when we asked for eight, or with a group of women when we asked for even numbers of males and females. Waiters also had trouble understanding us, with frustrating consequences – were our Aussie accents too hard for Indonesian and Filipino ears?
We took most of our breakfasts in The Lido buffet dining area, as well as late lunches if we hadn't eaten ashore. It is more casual than La Fontaine, and is virtually available for meals most of the day. Meals can be taken outside for consumption around the pool, while snacks can also be obtained from bars outside the Lido.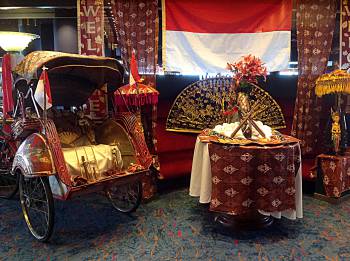 Next to the buffet area is an Italian restaurant – Canaletto – while the Pinnacle Grill offers enhanced menus (at extra cost) and special event nights.  In fact most dining areas had theme nights in order to offer as much variety as possible, not only representing the countries we visited but others such as an Asian food night.
There is an auditorium for live shows and movies, a Casino, a Piano Bar and various other cocktail or coffee bars, a library and an internet workshop. We did not use the internet on the ship as it is usually slow and expensive. We still had our Spanish SIM in our phone, so whenever we were near the Spanish coast we were able to make calls to confirm tours and check emails, which was very handy. On shore we made use of wifi in cafes and terminal hotspots.
Sea days also gave us a chance to do some laundry and ironing, write in my journal and take a nanna nap in the afternoon to recover from our hectic touring. Never wanting to waste any opportunity though, whenever we had free time on board we managed to squeeze in dance classes, some wine tastings, and many Pub Trivia competitions. There is always plenty to do on a sea day if you're so inclined. Activities include the Greenhouse Spa and Salon, cooking classes at the Culinary Arts Center, computer lessons, art displays and auctions, and souvenir shopping.
Dinner on a sea day is often designated as a Formal Night. The passengers on this cruise made some effort to glam up, but as the average age seemed about 70, many were somewhat conservative. In fact we had never seen so many wheelchairs and walking frames on a cruise before!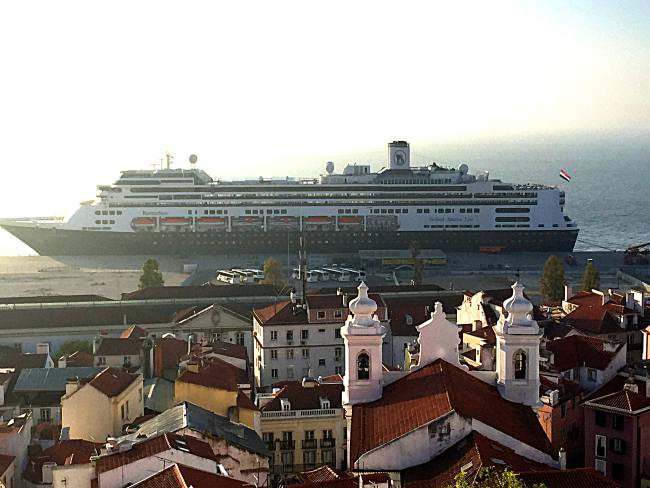 The ports visited on this cruise – in order – were A Coruña, Spain; Porto and Lisbon, Portugal; Huelva, Spain; Gibraltar; Málaga, Spain; Ajaccio, Corsica, France; Livorno, Italy; Monte Carlo, Monaco; and Barcelona, Spain.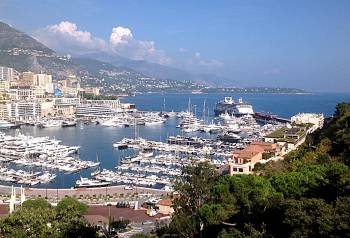 This was a great combination for us as we had not been to most of these places before. Together with our Cruise Critic friends, we set off on private tours out of A Coruña to Santiago de Compostela, from Livorno to Lucca, and from Monaco to Nice. I joined a ship's excursion from Málaga to Córdoba as I was keen to see the Mezquita having missed it the last time we were there, and on the last day in Barcelona we took a BCN Travel tour to the Costa Brava.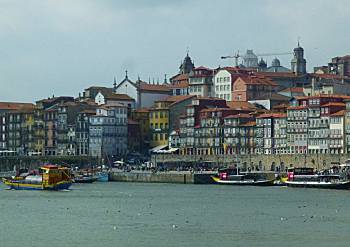 We shared tours in Porto and Lisbon with our CC friends, while on Gibraltar we walked around by ourselves as we had been there before. We took a double-decker bus tour on Corsica and hired a car in Huelva so I could take hubby to play golf at the El Rompido course half an hour out of town.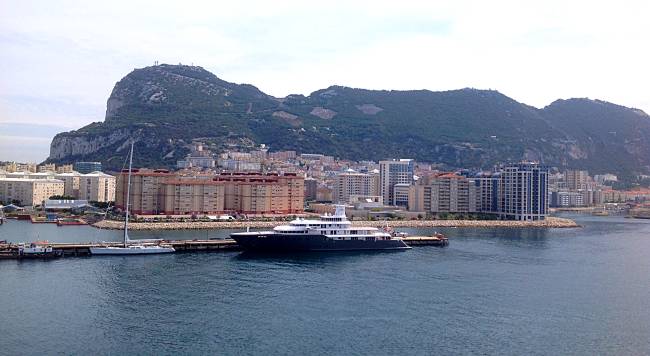 Needless to say, we did not waste a minute on this cruise. We came home needing another holiday to recover, but it was back to work. The stories and pictures of these tours will follow.
Related articles