Adriatic Cruise 2013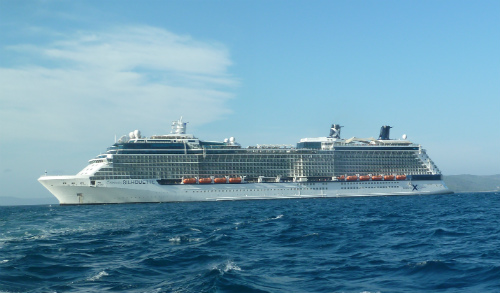 Our first cruise on a big ship !   The Celebrity Silhouette is one of the Solstice class ships, taking 2886 passengers.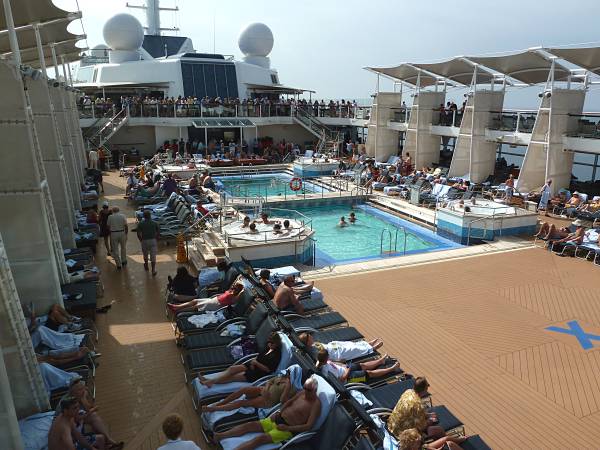 The decor and presentation of public areas and cabins is just wonderful. We booked an Oceanview cabin on deck 3, midships, as we had been advised this was the best way to avoid sea sickness. We needn't have worried, however, as most of the trip was smooth sailing. It was a little weird at first when we left Venice, to feel our hotel moving! The only rough weather we encountered was off Malta as we came out into open water. We had gone up to deck 14 to get a snack in the buffet, but we had trouble walking as the ship gently listed to left then right. We would never have passed the sobriety test of walking a straight line! Later we went to the Sky Observation Lounge where bands would play in the evening for dancing. Every now and then we would find we were being separated by the movement of the ship, which made for some very interesting rock and roll moves!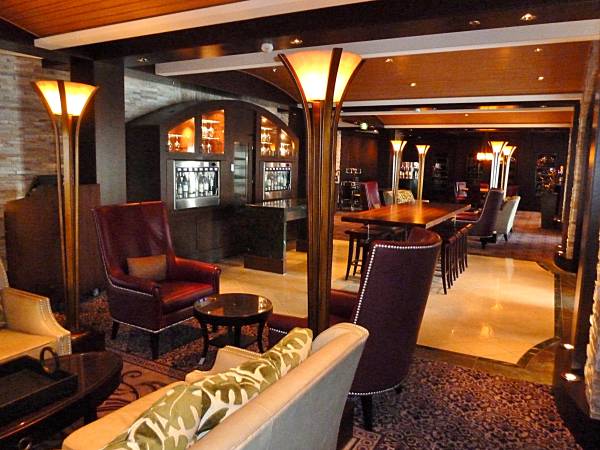 We made good use of the various lounges and bars. Our favourite spots were the wine bar and the coffee lounge. Out on deck the casual drinks and snacks bars were very convenient.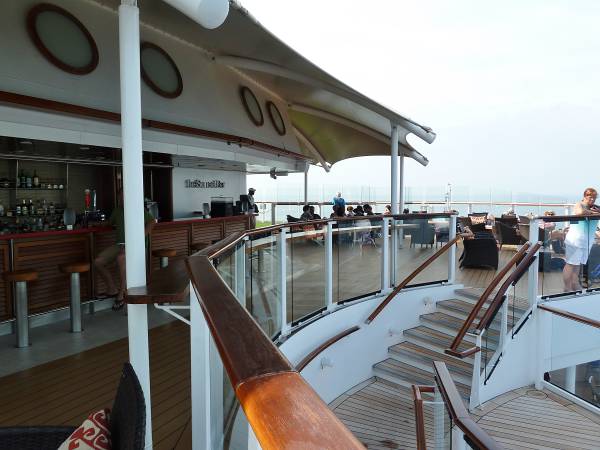 The itinerary was what attracted us to this cruise. Embarkation was from Venice, although we did not leave port on the first night, which gave us a full day's sightseeing as well as half of the first day. The first port out was Koper, Slovenia, followed by Ravenna in Italy. Next we went back across the Adriatic to Split, Croatia and Kotor, Montenegro. Then we doubled back to Dubrovnik, Croatia and then set off for Valletta, Malta. After that we stopped at Catania, Sicily, through the straits of Messina and to Naples. Our last port of call was Civitavecchia which is the port for Rome. It was a very busy programme as there was only one sea day where we did not dock at a port and each port day we made sure to do some sort of tour, whether a cruise tour, an independent tour or just walking around on our own. We were up early each day and kept busy with activities until we dropped from exhaustion each night!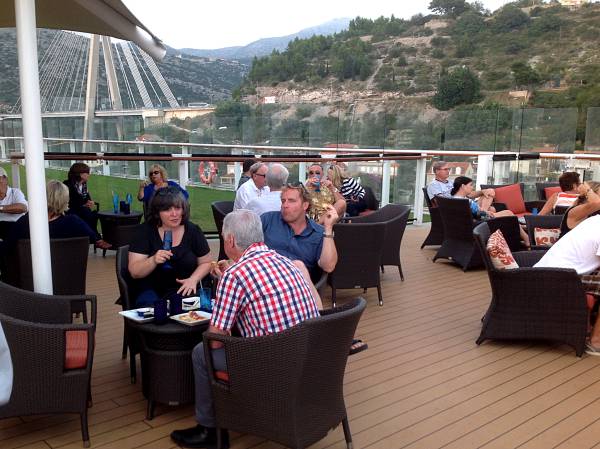 One of our favourite things to do was to go to the Sunset Deck each afternoon for sail-away drinks as we farewelled the latest port.
We were very happy with all aspects of the cruise, from food and restaurants, to shows in the theatre, dancing, trivia games, bars and general attentiveness of the staff. We also put on quite a few kilos which took a while to get off afterwards. Those buffets are a real danger as is the relaxed attitude of restaurant staff to us ordering extra entrees or desserts. On our one sea day we were treated to a gala brunch which sent us into overload!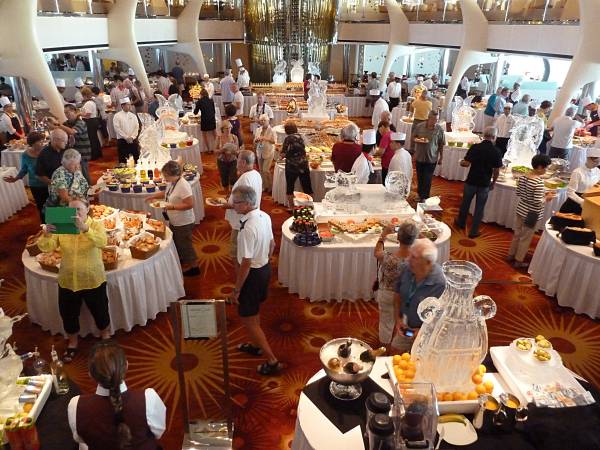 We decided that we had to keep travelling with Celebrity and it was not long before we departed on another cruise with them.
Related articles