Alicante and Las Hogueras de San Juan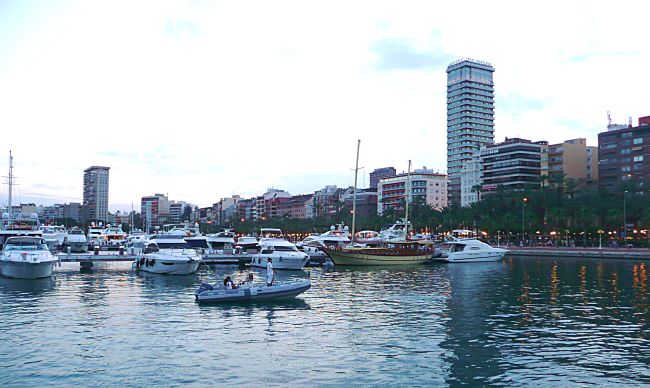 Near the southern end of the Costa Blanca is the city port of Alicante which is a major tourist centre, popular with beach goers and boating enthusiasts. Each year it hosts the Volvo Ocean Race. The area boasts many resorts, golf courses and a large harbour, home to many expensive looking water craft. Along the foreshore is the favourite place of the locals for meeting friends and walking the nightly passiegata.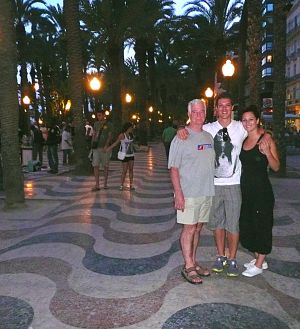 The promenade Explanada de España, lined by palm trees, is paved with 6.5 million marble floor tiles creating a wavy form and is considered one of the most lovely promenades in Spain. The evening we arrived in Alicante the area was buzzing with locals and tourists alike, all descending on the area as a focal point for the feasting and partying associated with the fiesta of San Juan. From our hotel room we had a great view of the food tents (barracas) and crowds enjoying the festivities. It was not long before we were in amongst it all, savouring the street food such as the iconic tuna pie.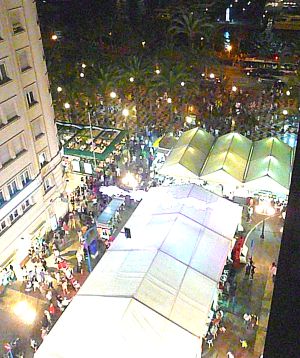 Although Alicante has many historical attractions, such as the Santa Bárbara castle, situated on Mount Benacantil overlooking the city, and several churches built over the structures of former mosques, it was not these we had come to see. It was Las Hogueras de San Juan (the Bonfires of St John) that had sparked our interest. This festival takes place over five days with the culmination on the feast day of St John, June 24. It is the most important event in Alicante's cultural calendar, and it stands out among the most popular festivals in all of Spain. Starting at the summer solstice on June 20, the fiesta also has pagan connotations of celebrating the arrival of summer.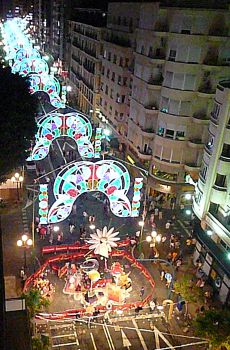 During the days of the festival, streets are decorated with ornate archways. Parades are held through the streets, there are music and dance competitions and there is a beauty contest for Queen of the Fire.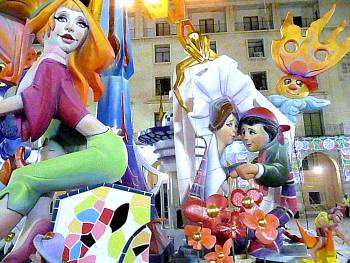 The beautiful wood and papier maché effigies (ninots) that are paraded through the city streets end up on display at the intersections of the main thoroughfares and along the foreshore.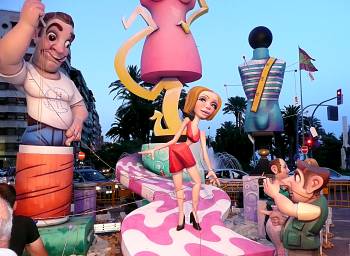 In the Plaza de los Luceros, just prior to midnight on June 24, there is a great fireworks display followed by the burning of the ninots, known as the Cremá. Black smoke wafts up from the fires and completely fills the streets. We had retreated to our hotel to view the spectacle from its prime position above one bonfire, but had to close our hotel windows against the smoke and the smell. Nevertheless, it was a most enjoyable fiesta.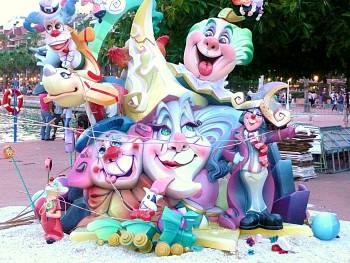 Related articles