Bahamas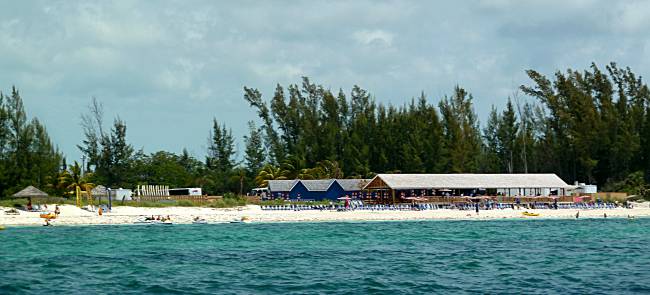 The nameGrand Bahama and Celebration cruise line provides a continuous cruise shuttle out of West Palm Beach FL for those who just want a day on Grand Bahama, or you can stay a couple of days like we did in Freeport, specifically at the Flamingo Bay Resort which shares facilities with the Taino Beach Resort.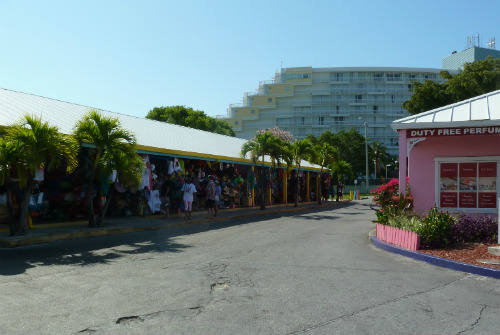 The Flamingo Bay has its own marina from where you can take various boat trips and snorkelling excursions, as well as take the water shuttle into Port Lucaya Marina and Marketplace for the shopping and restaurants, as well as the casino. The Marketplace is a throbbing display of booths decked out with colourful (if repetitive) clothes and souvenirs. There are many restaurants with all sorts of cuisines to choose from – even an Irish Pub!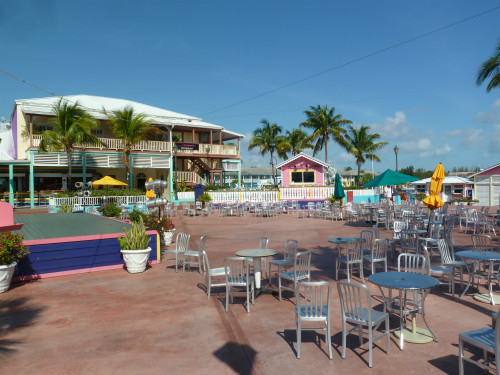 And in the evenings the main square hosts a band playing Bahamian music.
The Taino Beach Resort has a huge pool area with a hidden swim-up bar in a grotto, over which the waterslide curls and propels its riders into the pool below. It's a temptation to visit during happy hour to get the two for one special cocktails and follow it up with an exhilarating slide!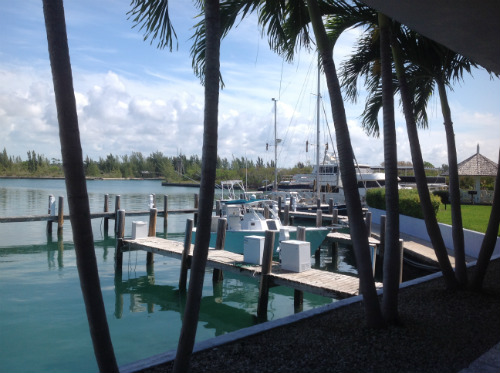 Our room looked out on to the marina, so it was very convenient. We took the snorkelling trip straight out from Taino Beach to a very pretty reef filled with colourful coral and many types of fish, including the resident barracuda and some sting rays. Hubby also managed to get in another round of golf at the Reef Course while I hit the shops again.
A couple of nights a week the restaurant on the foreshore at Taino Beach puts on an all you can eat and drink buffet and bonfire, with a firedancer and lots of games for adults. It certainly was an entertaining night watching guest make fools of themselves!
Our time on the island concluded with a private taxi tour around Port Lucaya, Freeport and the residential areas like Millionaires Row and the native settlements. We saw where the hurricanes had done their damage and the old International Village area which has still not been repaired.
Related articles