Wine Travels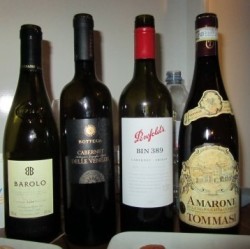 "Life is too short to drink bad wine". That is our family maxim, so much so that our adult children, too, have learned to appreciate fine wine and have each their own collection inspired by their father's impressive cellar.
When we travel, we always manage to factor in visits to wineries and cellar doors, whether it be in Australia, where we have travelled extensively, or overseas. Our favourite wine regions in Australia are based on their production of full-bodied Shiraz and Cabernet Sauvignon, so these are the areas of Central Victoria, followed closely by the Coonawarra, Barossa Valley, Clare Valley and McLaren Vale in South Australia and the Margaret River region in Western Australia.
A holiday in Our proximity to the Yarra Valley and the Mornington Peninsula regions in Victoria means that we do visit these wineries occasionally, but since our favourite varieties do not ripen as well in these cool climate areas we prefer the region around Heathcote and Bendigo, as well as Victoria's Pyrenees region.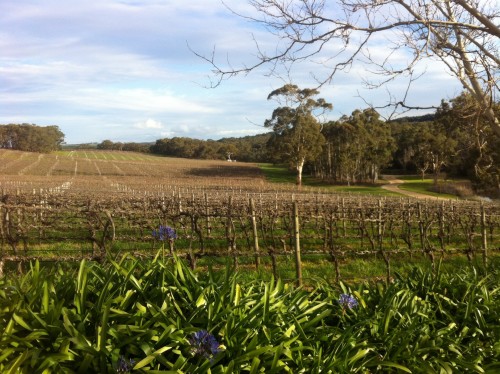 As we have family in the Adelaide Hills area in SA we are also frequent visitors to those wineries, which do very well with the white wines like Sauvignon Blanc and Pinot Gris and are now introducing varietals such as Gruner Veltliner from Germany and Nebbiolo and Arneis from Italy.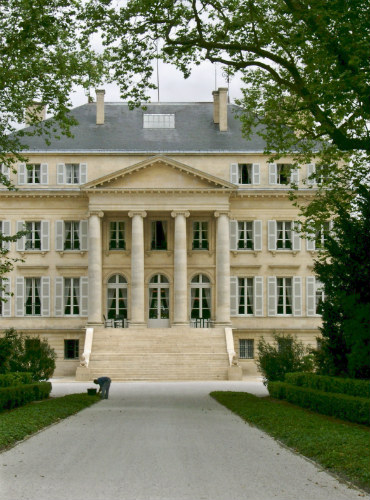 Inevitably, we were drawn to seek out wineries and cellar doors in Europe. Over a number of years we have managed to explore France's most famous wine regions – Bordeaux, Burgundy, Champagne and Cote de Rhone. Before our trip to Bordeaux I researched the highly regarded Premier Cru wineries and made bookings with them via email. As a result we had 5 star treatment at the Chateaux of Margaux, Latour, Mouton Rothschild and Haut Brion. This included tours, videos and tastings, either just as a couple or in a small group. While we appreciate the complexities and appeal of these wines, our palate is too attuned to Australian wine for us to enjoy them as much as we had expected. However the experience in total was very enjoyable. The best reds there, to our taste, we found in a small Cave or wine shop in Margaux, run by an Aussie from Sydney, who was promoting local boutique wines which did not fall under the Appelation Controlee. This method of regulating wine production and classification in France tends to limit fresh ideas and experimentation which Australian wine makers take for granted. It is also like a secret society to foreigners, as the bottle labels do not declare the varietals within. You just have to know what particular varietals are produced in each region and what proportions will be found in each wine. The Bordeaux (In Australia the soil and climatic differences determine what is best grown, with most wineries offering at least 6 varietals at cellar door tastings. This can be onerous when trying to visit a number of wineries on one day. It pays to have a designated driver who is limited to small sips and spitting out. We both drink copious quantities of water and eat frequent snacks as we go along. We also do not try to taste everything on offer, keeping to our favourite varietals.
Apart from France we have also visited wineries in Spain's La Mancha whose red wines were very much to our liking, comprised of Tempranillo, Cabernet Sauvignon, Merlot and Garnacha (Grenache). We even found some wineries on the Greek island of Santorini with an exceptionally low rainfall necessitating an unusual winding of the canes to produce a basket-like bush sitting against the ground to maximise the moisture in the tufa rock and protect the grapes against the harsh Meltemi winds. The popular wine there is the white Assyrtiko which could be compared to a Sauvignon Blanc with its mineral and citrus freshness.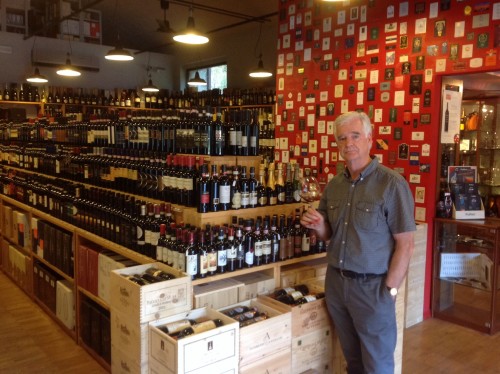 Last year we stayed in Planning a wine tasting holiday? Book your stay with Venere.com!
" target="_blank" rel="noopener">Chianti region and the area around Montalcino, famous for its Brunello and Sangiovese. The super-tuscans, as they are sometimes called when they incorporate Cabernet Sauvignon, are some of the best meaty reds in Europe that we have found. Then we went on to Sardinia, where they do not grow the same varietals as in other parts of Italy because of the island climate. Here the most famous wine is the white Vermentino, a lovely fresh wine, and the reds are Cannonau (Grenache), Carignano and Cabernet Sauvignon.
When we're not actually visiting wineries we are enthusiastic participants in wine expos and tastings held at special dinners. Every year we go to the New Zealand wine expo held here in Melbourne where a very large number of wineries bring their products across the ditch to woo Australian palates. This is where we have enjoyed many a Sauvignon Blanc from the Marlborough region and Pinot Noir from Hawkes Bay. We also belong to a couple of groups which hold regular gourmet dinners where the wine from a particular Australian winery will feature, matched perfectly with the inventive food offerings.
On each of the cruises we have been on there have been "around the world" tastings where we have tried Napa Valley and Sonoma Valley wines, Malbec from Argentina, crisp whites from Chile, and Syrah from South Africa amongst others from Italy, France, Spain, Germany, New Zealand and Australia. There is usually a wine dinner offered, showcasing the wine from one particular country, commonly France or Italy.
So as we continue to visit both new and familiar wine regions, I will add to this featured topic. Be sure to check back from time to time.
In 2015 we are off to Turkey, Spain (again) and Portugal. I hope to have lots to tell you on our return!
Related articles