Green Island, Great Barrier Reef
We've snorkelled and dived on the Great Barrier Reef before many times and it never ceases to thrill us to see the wonderful and varied coral and marine life. When we are immersed in this live visual presentation we lose track of time and place, often ending up a significant distance from where we began.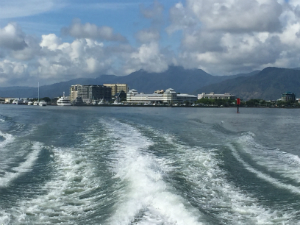 Luckily for Australians, the largest and most magical reef in the world is on our doorstep, and literally so near the Daintree Rainforest in Tropical North Queensland, where, they say, "the rainforest meets the reef". So it is quite easy to grab a boat or catamaran out from various places, such as Cairns, Port Douglas and even Palm Cove, and in very little time at all you are spoiled for choice with dive and snorkelling sites.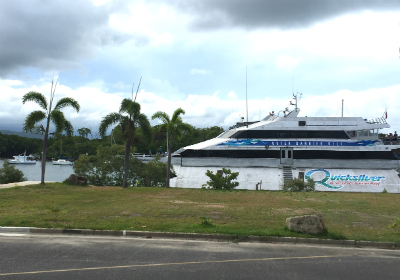 The Reef is so large it stretches from the northern tip of Queensland to just north of Bundaberg – that's 2300 km! It is actually made up of made up of over 2900 reefs and 900 islands. So you are within the Reef Marine Park whether you are in the Whitsundays off Mackay or Lizard Island near Cooktown.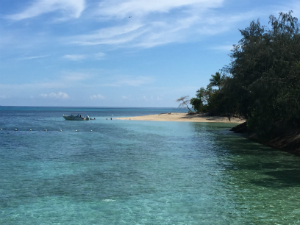 The closest sites to the mainland are around the sand cays such as the Low Isles near Port Douglas, and Green Island, only about 45km east of Cairns. Getting to the outer reef takes over an hour and a half in a fast catamaran. Several dive companies maintain floating dive platforms or pontoons at different locations, such as Norman Reef which is on the outer edge at 70 km from the mainland. It is even possible to spend a couple of days in the outer reef area, sleeping on the dive boats.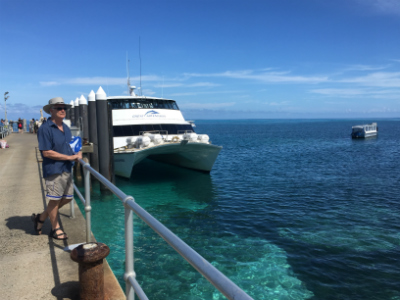 Green Island is not only very accessible, it also boasts a resort and Marineland Melanesia, a crocodile reserve housing Cassius, the world's largest crocodile in captivity. This habitat for huge crocodiles also houses a magnificent range of carvings and ancient primitive tribal art from the region known as Melanesia. Visitors to Green Island on a snorkelling trip can take a ride on the glass-bottomed boat for coral viewing, take walks around most areas of the island and can take advantage of water sport activities, sea-walking and parasailing at extra cost. We took the trip out with Great Adventures and booked an extension boat trip to a better nearby reef than the ones you can swim to off the beach.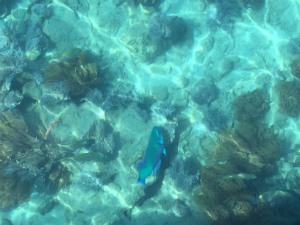 Unfortunately I do not have an underwater camera. It would have been wonderful to be able to show you what we experienced. The water was so clear, visibility was terrific and the bright colours of the various fish and corals were fantastic. We saw several turtles, a small reef shark and huge numbers of tropical fish. However, even from the pier the visibility was clear enough for some photos.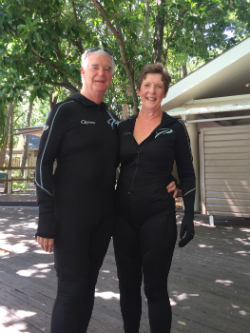 Before we snorkelled we were advised to take precautions against the marine stingers (jellyfish) that are prevalent from October to March. Their stings can be quite severe, often resulting in the hospitalisation of the victim. Not wanting this to ruin our holiday we hired the lycra stinger suits which also protected us against sunburn. Don't we look hilarious!
Related articles