Morocco's Capital – Rabat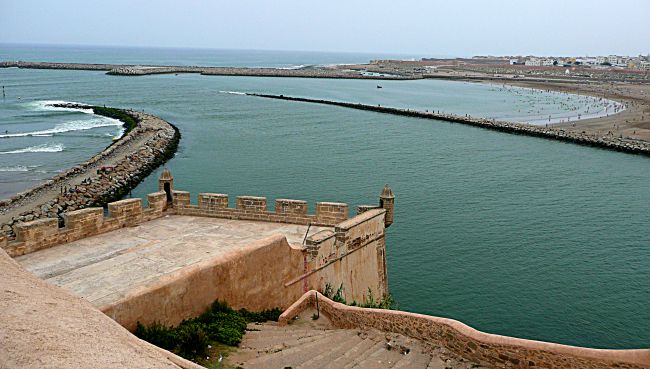 Rabat is the capital city of Morocco and its second largest city, located on the Atlantic Ocean at the mouth of the river Bou Regreg. It is one of four Imperial cities of Morocco, and contains several World Heritage Sites. One of the most popular tourist sites is on the southern side of the estuary, where several important historical attractions are located.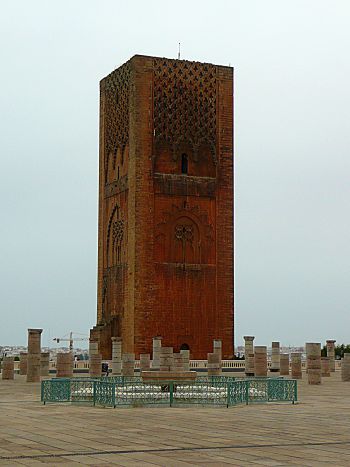 The Hassan Tower is the incomplete minaret of an incomplete mosque, both intended to be the biggest in the world when construction began in 1199. In order for the muezzin to get to the top for the call to prayer, the tower was designed with ramps so a horse could be used.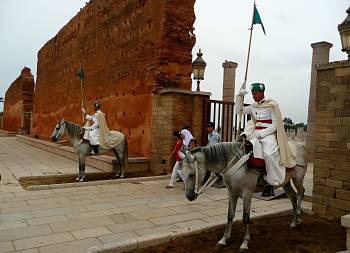 Royal horse guards stand at attention at the entrance to the complex. All that remains of the original mosque is some crumbling walls and many marble columns.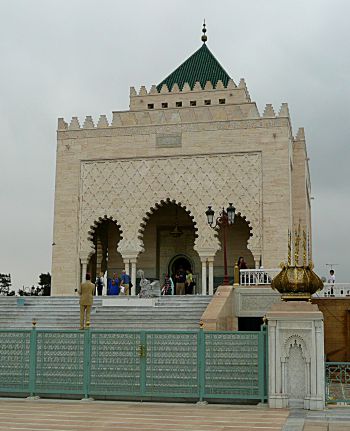 Nearby the Hassan Tower, on the esplanade, is the Mausoleum of Mohammed V, containing the tombs of the Moroccan king and his two sons, late King Hassan II and Prince Abdallah.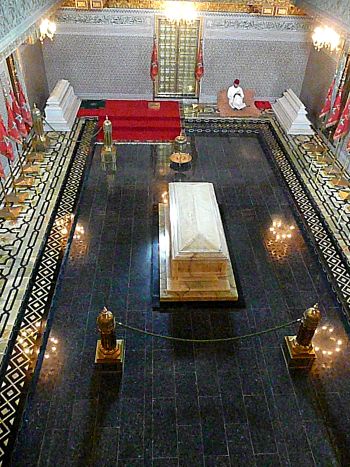 Once inside, non-Muslims are only permitted to view the tomb chamber from the floor above.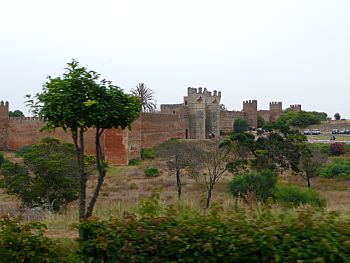 Further south along the river is Chellah, a medieval, fortified, Muslim necropolis.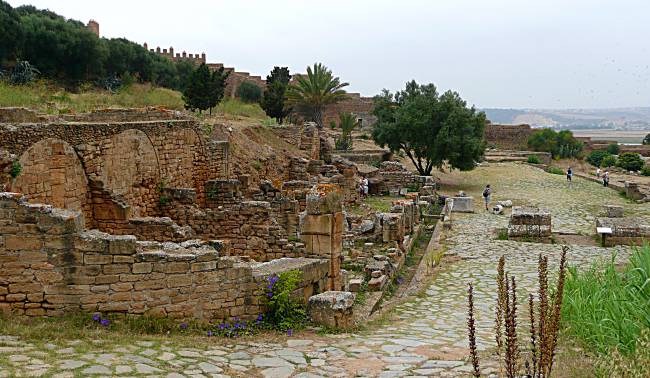 Once a Carthaginian and later a Roman port before the extensive silting of the river, the ruined city was rebuilt during the 12th century and added to in the 14th century to include a Muslim sanctuary complex of mosque, minaret, and royal tombs, some of which can still be found.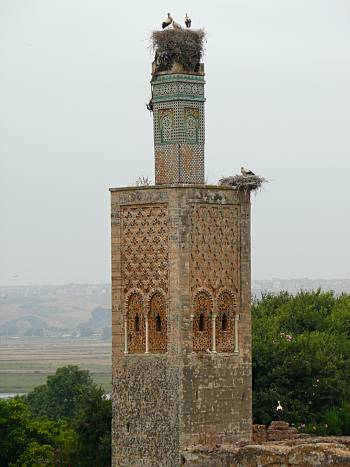 The tall minaret of the now-ruined mosque can still be seen; a favourite nesting place for storks. Roman ruins include a forum, a triumphal arch, a Temple of Jupiter and a craftsmen's quarter.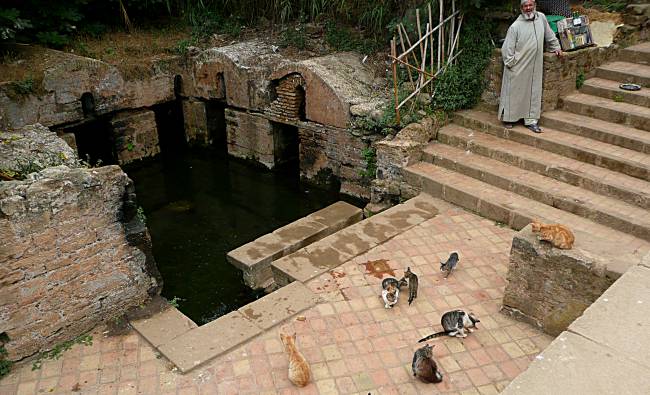 A sacred pool containing eels is reputed to assist women with fertility and childbirth if they bring hard-boiled eggs to feed the fish. Seems like the cats know there's fish in there!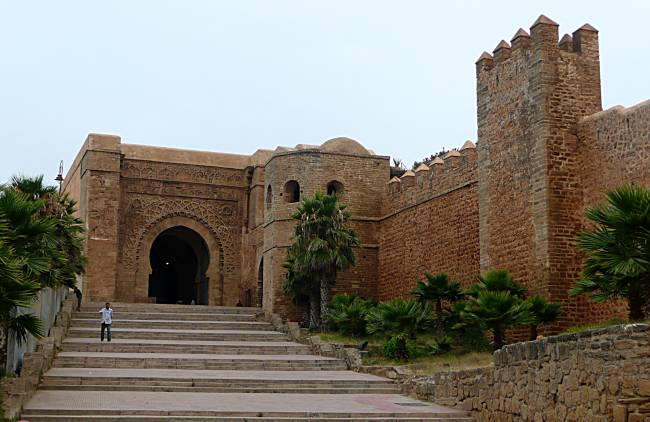 Near the mouth of the estuary is the World Heritage site of the Kasbah of the Oudaias, built in the 12th century, but abandoned some 50 years later. This was the original fortress (ribat) that gave Rabat its name.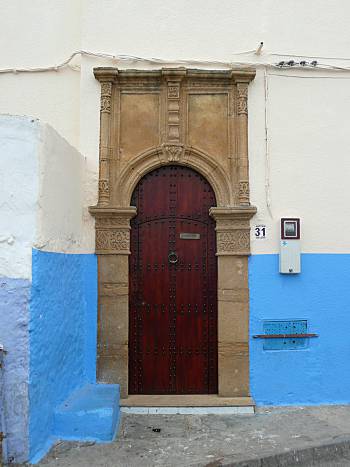 Beyond the huge gate and fortified walls is a pretty community of white-washed and blue-painted houses which are a photographer's delight. Great views can be had across the estuary mouth to the beach of the conurbation, Salé, and the huge cemetery outside the city walls on the other side.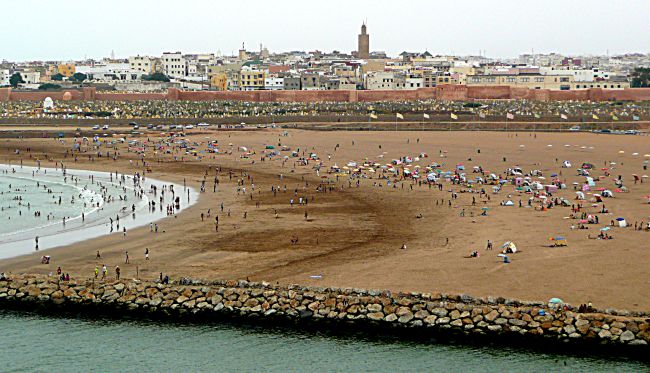 Our time in Rabat was limited as we had already travelled across from Meknes that day and had yet to reach Casablanca for our hotel for the night. We hoped to do some wandering around on our own there before it got dark.

Related articles