A Day in Montenegro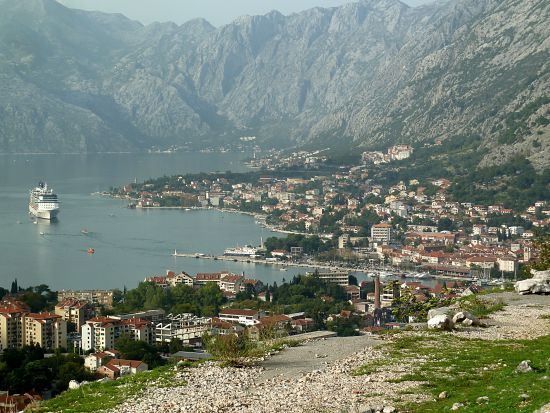 Montenegro is one of those European places that have always held a fascination for me, as being out of the main tourist drag. Increasingly, though, with the big cruise ships now docking at Kotor, tourism is very much on the rise.  It sits on the Gulf of Kotor which is a large inlet, like a fjord, with steep cliffs either side which make for impressive views.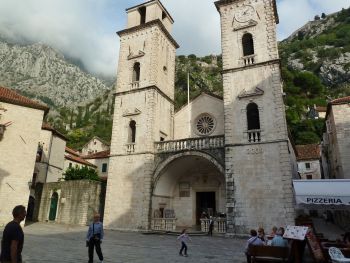 Once part of the Venetian Republic, the old town of Kotor is one of the best preserved medieval old towns in the Adriatic and is a UNESCO World Heritage Site.  It is home to numerous sights, such as the Cathedral of Saint Tryphon in the old town (built in 1166).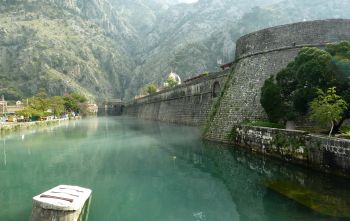 The ancient walls which zig zag up the steep slopes stretch for 4.5 km directly above the city.
For this shore excursion we booked again with 'Slovenia For You', who provided us with a bus tour for eight people though the hills and villages of the hinterland before bringing us back in time for a wander at our leisure through the old town.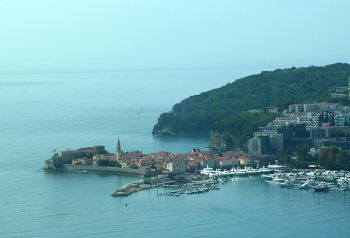 It started with a visit to the old town of Budva, a medieval walled city reputed to be about 2,500 years old.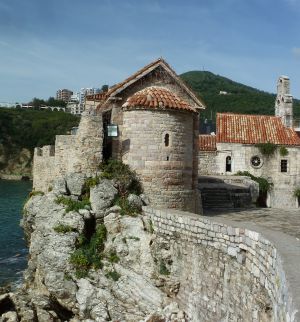 It sits on the end of a rocky peninsula and its walls and fortifications ensure that is a town you see on foot only.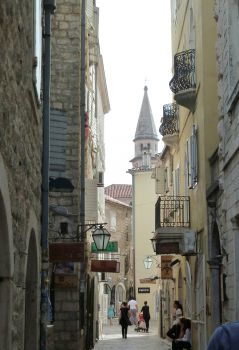 Its narrow cobbled streets are lined with restaurants, cafes, pubs and shops.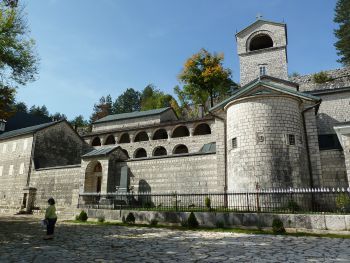 As we left the coast we had a glimpse of the exclusive island of Sveti Stefan before driving up to visit Cetinje, the old capital of Montenegro, on a high limestone plain near the foot of Mt Lovćen (the Black Mountain). In the town we wandered the wide streets and parks, visited the monastery, admired the architecture of various churches and the former embassies and saw where the President of Montenegro has his official residence, called the Blue Palace, owing to the colour of its walls.
Our next stop was near the village of Njeguši for an authentic light lunch of local cheese, wine and prosciutto at a traditional restaurant.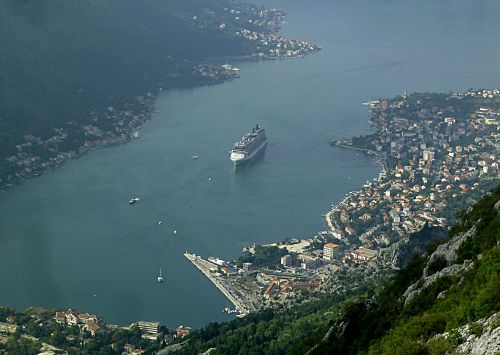 On the way back to Kotor we stopped above the city for a breathtaking view of our 'little' cruise ship in the bay, before beginning the steep zig-zagging road down to the old town of Kotor below.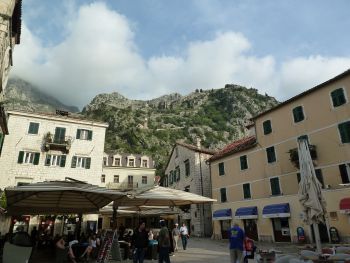 There was just enough time to do a fleeting visit to the old town itself, before heading back to the ship.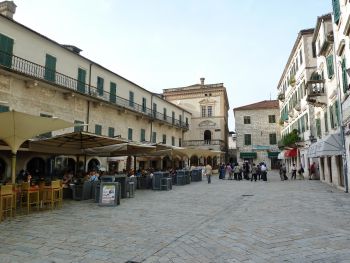 Related articles