Antigua
Antigua is the main island of the country of Antigua and Barbuda and its capital is St John's, where the cruise ships dock. The country is very reliant on tourism, not only from the cruise ships, but also from the smaller yachting and sailing community, due to its safe and attractive harbours, particularly near English Harbour Town and the village of Falmouth. A number of hotels and resorts are located around the coastline and many celebrities from the sporting and entertainment worlds have homes here. Antigua's former membership of the British Commonwealth explains why the game of cricket is popular here. The island has produced four superlative cricketers in Andy Roberts, Richie Richardson, Curtley Ambrose and Viv Richards. The new cricket stadium is named in his honour.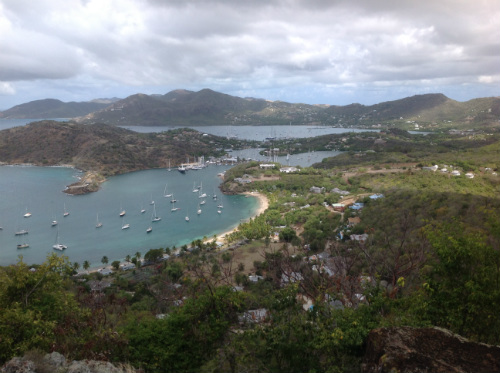 We were treated to a tour of the island with Scenic Tours Antigua in a small bus for eight.  The island's economy was founded on sugar production and remnants of that industry can still be seen. Our tour took us through the parishes of St George and St Peter as we made our way south to the viewpoint of Shirley Heights in the parish of St Paul. From here we had exceptional views of Nelson's Dockyard, a restored British colonial naval station, the world's only remaining Georgian dockyard still in use. It gets its name from the Lord Horatio Nelson who spent some time there developing the port when it was a base for British naval domination in the area. The site itself is a quaint step-back in time, with timbered cottages and former military barracks, crafts shops, restaurants, and two restored 18th-century hotels –  the Admiral's Inn and the Copper & Lumber Store Hotel. The former Naval Officers' House is now the Dockyard Museum, displaying ship models, mock-ups of English Harbour, displays on the people who worked there and typical ships that docked, silver regatta trophies, maps, prints, antique navigational instruments, and Nelson's very own telescope and tea caddy.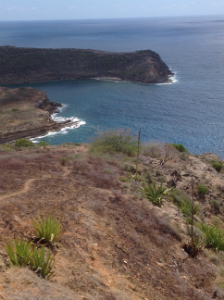 On our return to St John's more great views of the rugged coastline were afforded at Blockhouse Hill, looking out to the Atlantic Ocean. The people of Antigua claim they have 365 beaches on the island. I'll have to take their word for it!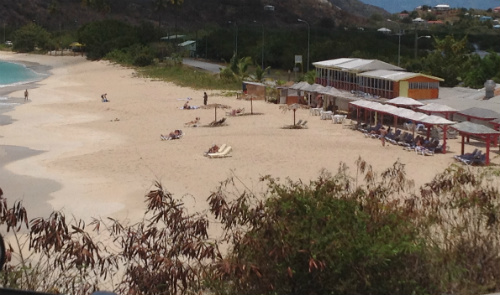 Related articles