Long Haul Flights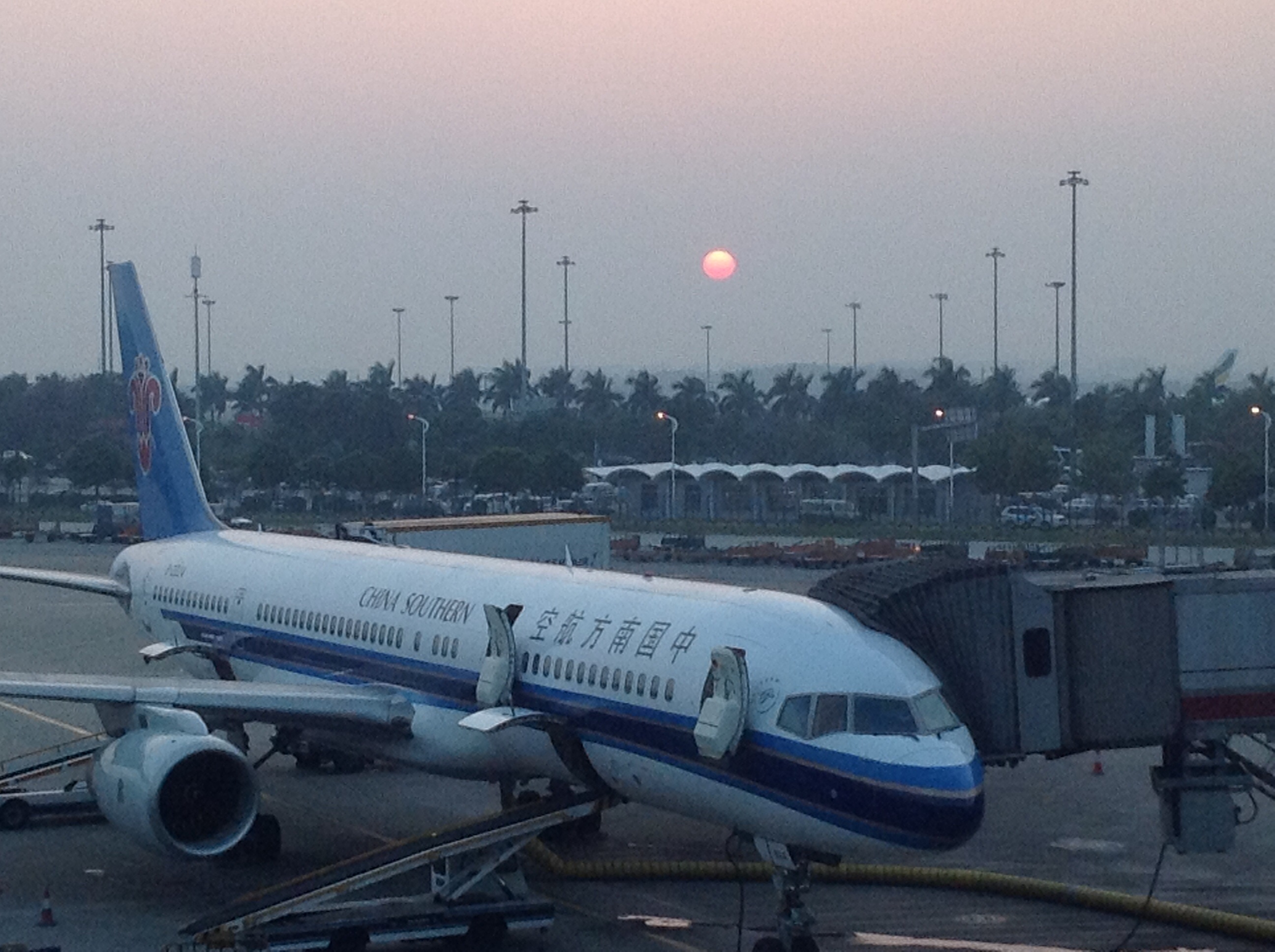 Many people I have spoken to on our travels in Europe and North America are horrified at the prospect of having to fly for 20-30 hours to get to their holiday destination. Australians have no choice but to bite the bullet and come up with coping strategies, or else they will never get to see the world outside the Australia – Pacific region. Melbourne, my hometown, is one of the furthest departure cities, so I have had quite a bit of experience with that, as you can see from my flight tracker map (Courtesy – Australian Frequent Flyers).
These are my tips:
Book your departure time for afternoon or evening so that after the excitement settles, you've eaten a meal and watched a movie, you are ready to sleep for the remainder of the flight. I never take sleeping tablets as they interfere with the body's natural functions and could make you unhelpfully groggy during any emergency.

If you have to fly during the day it will seem a longer flight, since the daylight, noises and movement of stewards and passengers will prevent sleep. To combat this bring along noise cancelling headphones (or even use the plane's complimentary ones at a pinch, plugged in to soft music) a blow up pillow and an eye mask. Not only does the mask keep out light, it signals to others that you don't want to be disturbed.

When you are not trying to sleep, get up and move about regularly to stop the numbness from setting in and to promote good circulation in feet and legs. I never travel long haul without my flight socks.

Book an aisle seat, so you have freedom to move. Yes, you miss out on the view and a place to lean your head, but it's better than having that trapped feeling when the person next to you is asleep and you need to visit the bathroom.

Although it might be tempting to drink lots of alcohol so you get sleepy, in reality it can unsettle you and cause dehydration and headaches. I limit my coffee consumption too, drinking lots of water. I don't mind that it sends me to the bathroom more often as that gives me a reason to get up and move around.

Check seatguru.com to see where the best seats are – behind bulkheads or in exit rows – which allow for stretching out and easy access. It will also warn you where the bulky consoles for the entertainment systems are located which cramp leg room and where toilets and galleys are located. Keep your distance from both if you plan to sleep.
Don't simply go with the cheapest carrier – check what they have to offer in terms of legroom and width of seats. On a long haul comfort is more important than price. For example, Air Asia X premium economy has nearly flat beds for not much more than the economy fare in one of the bigger carriers. And s

ome carriers that provide a cheaper fare do so by taking a longer route, eg

China Southern

flies via

Guangzhou

to Europe from Australian ports. We've done it and saved about AUD 800 return for the two of us, but it added another 10 hours each way. Now that you can explore China's major airport cities for 72 hrs without a full visa, this may be an option.


The shortest flight is not necessarily the best either. Most long haul flights require at least one stop and that needs to have about 2 hours changeover time to be safe. I like to use this time to get plenty of exercise so I am able to settle back to sleep easily on the next leg. Taking a little longer at the stop to do some sightseeing or getting a real bed in a hotel may be the answer for some people. It's a matter of weighing up the advantages of a stopover against reaching your destination feeling like you've been in a cattle truck.

On the way to our first destination we rarely take a stopover as I cannot wait to get there and start enjoying myself. However on the final journey home we usually take a two day stopover about half way through. This gives our bodies (which are usually worn out after weeks of travel) a chance to recuperate and adjust to the changing time zones. The final leg of about 10 hours does not tend then to result in jet lag.

If you're faced with a long stop in the airport but not enough time to go out sightseeing, consider purchasing a lounge pass. In the general terminal area it is hard to find peace and quiet and privacy to take a nap or just completely relax. We use a

No matter what time you arrive at your destination, keep going until night time before you crash into bed. I like to set my watch to destination time during the flight so I can start getting into that rhythm. It seems to minimise jet lag.
Related articles