Antalya and beyond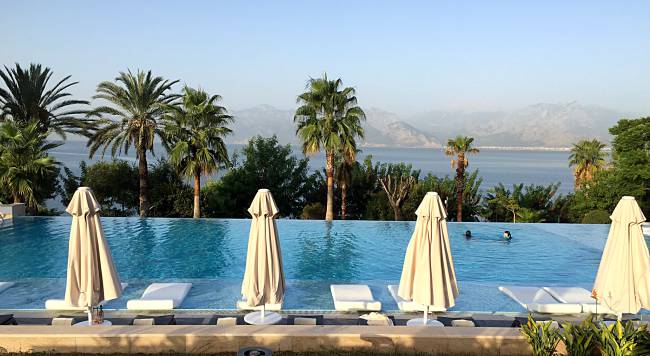 After a long coach journey from Pamukkale to Antalya, we were pleasantly surprised to find ourselves checked in to one of the better hotels on the Turquoise Coast of southern Turkey – the Akra Barut. Our room had views over the Gulf of Antalya to the Beydaglari mountains looming in the distance. The hotel's dining area was vast both inside and outside, while the breakfast and dinner buffets were impressive. There were several pools around the complex which were adorned with a huge number of umbrellas, pool furniture and tropical plants. It was a welcome respite from our daily bus touring to spend two nights there.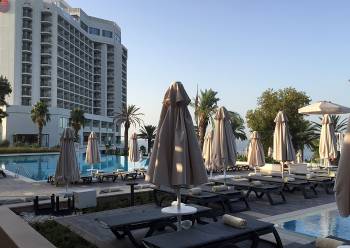 Antalya is the largest Turkish city on the Mediterranean coast with over a million people, swelling to several million during holiday periods. This city with an ancient past and a modern outlook is a favourite for Turkish and international tourists and retirees, due to its pleasant, sunny climate, natural beauty and clean wide beaches. The old city, Kaleiçi, begins at the main square called Kale Kapısı (Fortress Gate), which is marked by an old stone clock tower and a statue of Attalus II, the city's founder. The area contains narrow cobbled streets, historic houses with traditional Turkish and Greek architecture and even a Roman arch known as Hadrian's Gate. To the north is a sprawling covered bazaar dating to the late 15th century. Surrounding this is the modern metropolis, with marinas, beaches and interesting localities to explore or pursue outdoor activities, such as golf, hiking, rafting or diving. There are even renowned Greco-Roman ruins at nearby Perge, Aspendos and Side.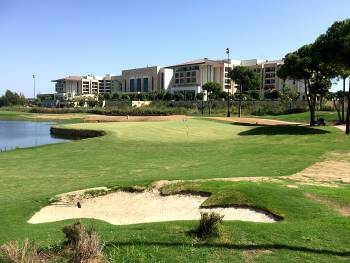 Although this was an escorted tour, we had a free day here, where we could choose to do whatever we wished. Some of our group went off to the ancient sites, but since we had seen quite a few ruins by this time and we were now in the area famed for its golf courses, hubby Vin was keen to get out and enjoy himself on the greens. We had booked a round of golf for him online before leaving Australia, at Carya Golf Club, near Belek, the heart of golf territory, just 30 km east of Antalya. We had also booked a rental car so I could drop him off and continue exploring the province on my own. After some delay caused by the rental agent not being able to find our booking, we set off in a hurry to make tee time. There is an expansive freeway leading out of Antalya to the east, which helped make up some time, but then we encountered difficulty finding the entrance to the course once we arrived as it was not clear on the map. Needless to say, Vin arrived in an agitated frame of mind and it did not help his golf any!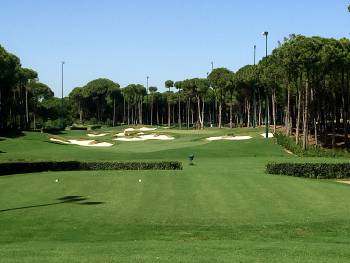 The golf club is a very beautiful place – a heathland style par 72 golf course set on undulating sand hills, with free flowing holes that run between pine and eucalyptus trees and across a dramatic sand ridge. It is also the first floodlit golf course in Europe, with the last nine holes able to provide longer playing hours during busy periods or shorter winter days. Designed by Peter Thompson and associates, this is a Championship course and part of the Regnum Golf and Spa resort complex.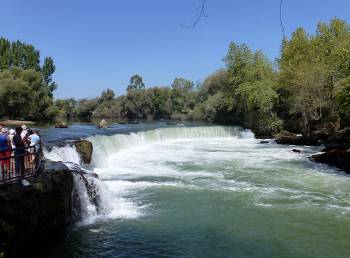 I was keen to find some of the places of natural beauty we had heard about, so I set off for the Manavgat Waterfall. Not far from the city of Side, this falls area has been developed into a pleasant shady refreshment spot, with vendors selling food, drink and tourist souvenirs. To access this area costs 5TL, but the falls themselves were, for me, a little disappointing as they were quite low, despite spanning the wide river.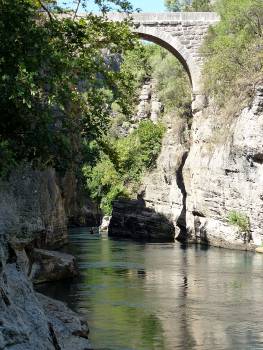 So I set out for another of the areas' drawcards – the Köprülü Kanyon – on the western slopes of Bozburun mountain, 44km inland from Side. The canyon is 400 m deep in some places and stretches for 14 km along the Köprü River. Crossing the ancient Roman Oluk bridge I was scared the car would not fit as it was so narrow, but luckily it was just possible, and I was able to park and walk down the series of steps to the rocks below where women were bathing. A friendly local offered to take me for a boat trip through the canyon, but unfortunately I did not have time, as at that moment I had a call from Vin to say he was ready to be picked up.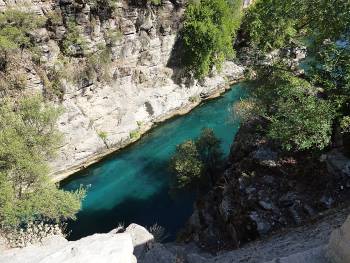 Köprülü Kanyon National Park is known for its rugged yet picturesque scenery, cypress forests and wildlife, with camping and water sports, particularly white water rafting, being very popular. All along the winding roads that parallel the river there are signs advertising rafting and canoeing. I stopped to watch a large group of holiday-makers set out on their expedition before continuing my drive on more hilly, tortuous roads back to Belek and Antalya.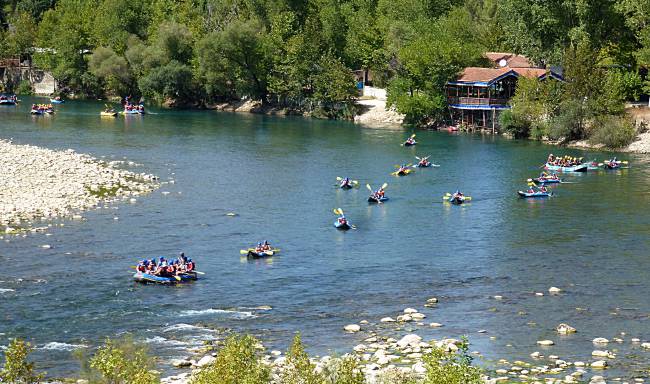 Related articles