Disney – Epcot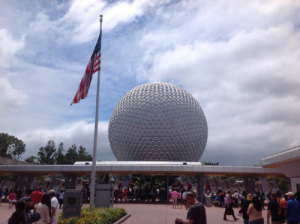 Beware the signs all over Kissimmee that advertise cheap tickets to the Disney Parks! We saw the ads in our hotel foyer and thought it was too good a deal to miss. Trouble is, you end up spending half the morning sitting through a spiel about time share or such like and waste precious time that could be spent at the Park. If you ever fall for this, at least don't plan to visit the Park on the same day!
I felt a bit self-conscious at first, going to a Disney Park without any children. I even considered borrowing some just to validate my presence there! But I needn't have worried – there were lots of older adults without kids. Getting there late in the morning meant we found the queues to the various rides and exhibits very long. The tip is to buy your tickets the day before and go online to book express entry times to your favourite three rides as soon as possible. By the time we booked our express times all the good ones were taken or were only available very late in the day. Then it's a strategy game to make sure you see all the Park as well as be at the booked ride within the specified period. It meant a fair bit of back- tracking or rushing from place to place.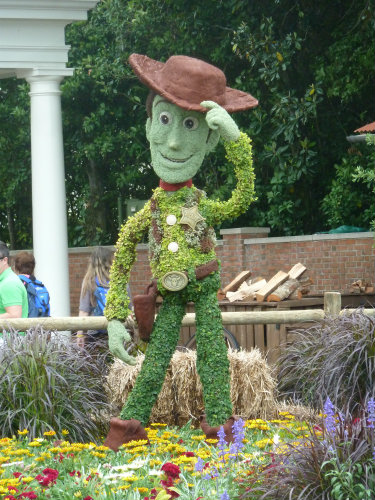 There was a special feature when we visited Epcot – the International Flower and Garden Festival with Topiary displays throughout the Park.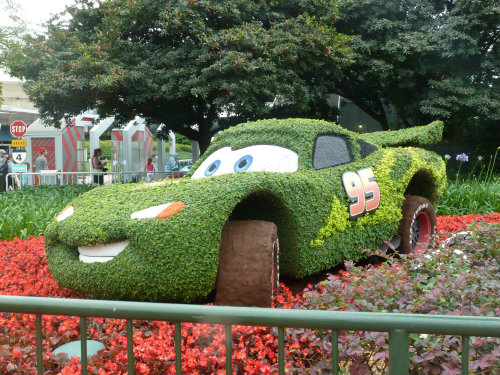 Many Disney characters were created out of wire frames grown over with creepers and other plants. It was exceptionally well done.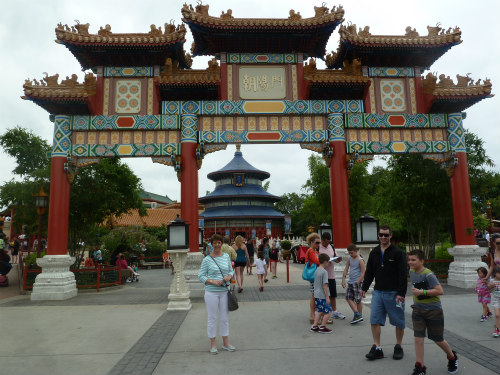 We were also very impressed with the Country exhibits. We have been to a few of these countries and found the exhibits to be very realistic. I was particularly impressed with China, France, Morocco and Italy.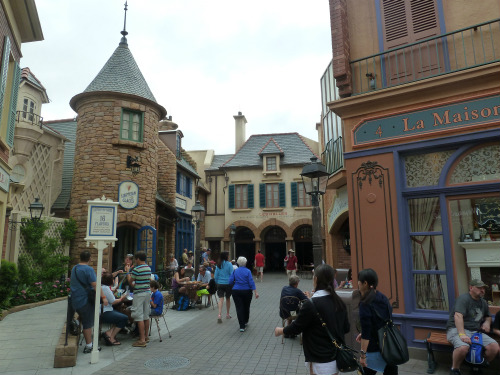 The creators of these exhibits had gone to painstaking trouble to get the details so authentic. And the food for sale in those areas was great too.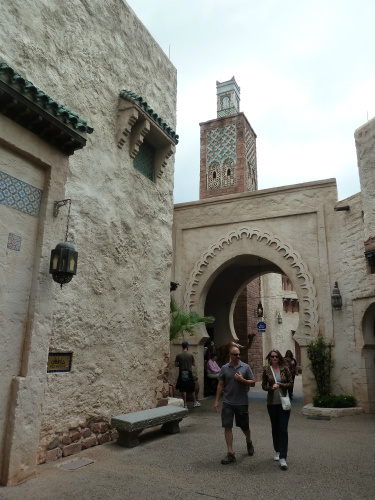 After the evening fireworks display and at the end of an enjoyable but tiring day we were so grateful to have a shuttle bus take us back to our hotel in Kissimmee.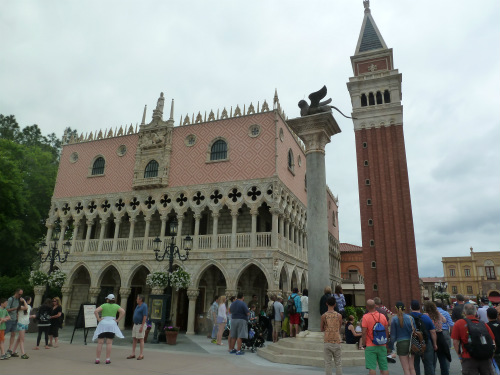 Related articles