Daytona Beach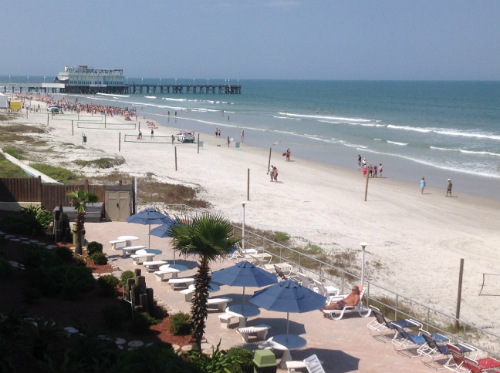 The name Daytona instantly conjures up the image of fast cars and the NASCAR race track. It is obviously the magnet for tourists who enjoy the thrill of the speedway. But there are many other drawcards in the area, not in the least the fabulous beach itself. We spent a few days in a hotel on the beach last Spring and while it was not quite warm enough for me to enjoy a plunge in the Atlantic ocean, I did enjoy the walks along the beach. It was a real eye-opener for us to see the way vehicles are accommodated along various parts of the beach. Talk about drive-in swimming! The sand is so firm and wide there is plenty of room for car access, parking and just spreading your towel out on the sand.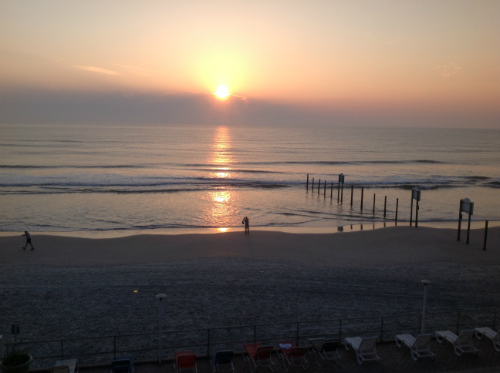 Our hotel room was on the third floor with a balcony, affording fantastic views. And although I'm generally not an early riser, the east-facing aspect woke me in time to see the sun rise after it struggled free from the cloud.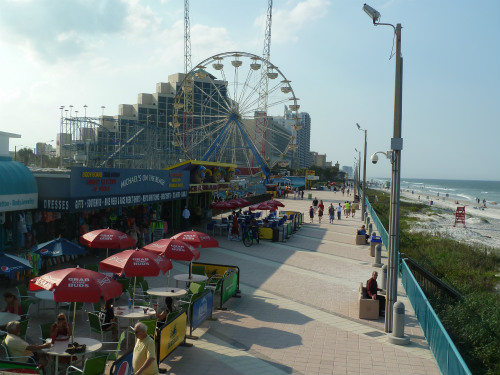 To the north of our hotel was the pier and the boardwalk amusement centre, which has a huge Ferris wheel and roller coaster. Joe's Crab Shack is located towards the end of the pier directly over the Atlantic. Apart from the seafood restaurant they also have a pizza place, ice-cream shop and a roof top bar called The Roof where you can indulge in tropical drinks and listen to live music.
There are many beachfront splash parks, beach volleyball courses and jungle gyms for fun along the shoreline, while the coastal roads entice the motor bike community, particularly the Ormond Scenic Loop, which has the most diverse natural scenery remaining in northeast Florida with unobstructed views of two rivers, creeks, marshes, beach and the pristine hardwood hammock forest that canopies the road. In fact Bike Week in March draws motorcyclists from all over the world. We did a bit of driving up and down the coast and found some great restaurants, like the Stonewood Grill and Tavern on South Atlantic Avenue, where I indulged my love of lobster.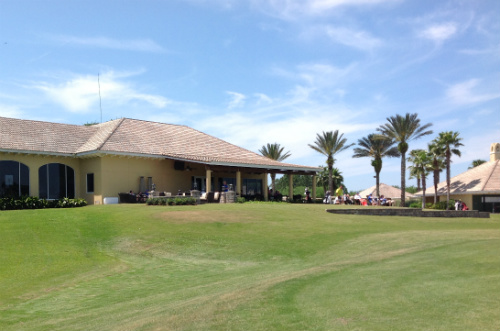 Hubby's particular passion, however, is golf. The LPGA International Golf Club is in fact two courses – the Hills Course and the Rees Jones course. It hosts many LPGA Championships and the Tour Qualifying School. It is rated 4 star by Golf Digest. Vin played the Hills course, a par 72, which features natural wetlands, narrow pine corridors, small greens and strategically placed water hazards.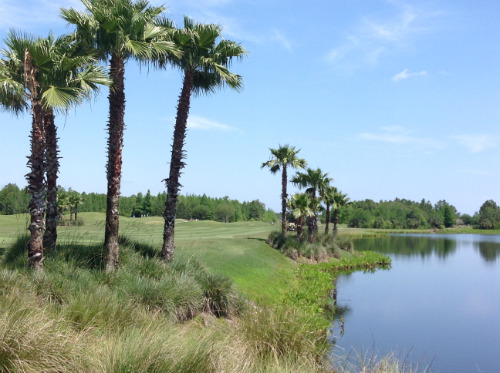 Luckily you don't have to be a woman to play there. Vin made up a foursome with three locals and had a magnificent round of golf in beautiful Spring weather, then we stayed on for lunch at the Clubhouse with two of his playing partners. After lunch we found a place where we each had a wonderful massage. What a great couple of days!
Related articles