Exploring Italy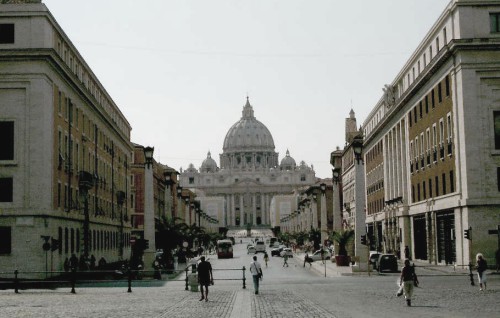 Without doubt, my favourite places in Italy are Venice, Tuscany, the Cinque Terre, Rome and the Amalfi Coast. In the last 17 years we have spent more than seven weeks exploring this fabulous country, including the cities within easy reach of Venice and Assisi, the towns of Catania, Messina and Taormina in Sicily as well as Lucca, Naples and Ravenna (as cruise ports), and the island of Sardinia. We have enjoyed the delicious food, met interesting people, practised speaking Italian and stayed at a variety of lodgings. Most of all we have taken bucket loads of photos to remind us of the wonderful places we have seen – some of which I would like to share with you here. Eventually all these cities and towns will be reviewed individually, but it takes time!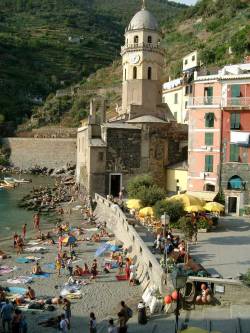 Our first entry into Italy in 2003, driving from the French Riviera, took us as far as La Spezia where we left the car and travelled by train to the Cinque Terre. We stayed overnight in a room in a green building opposite the church in Vernazza. All of the five towns are just so picturesque.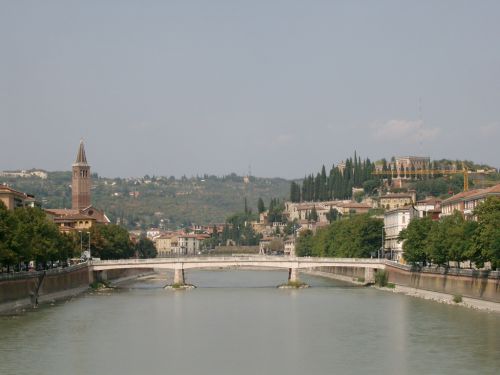 From there we drove across Italy to Venice, stopping briefly in Verona. Using Venice as our base we toured the wine region of Colli Euganei, after a quick look around Padova. Naturally, I have written more on Venice in a separate blog!
Then it was back across country to Florence where we stayed a couple of days in a former Palazzo which still showed evidence of the decorative frescoes both in our room and on the outside of the building.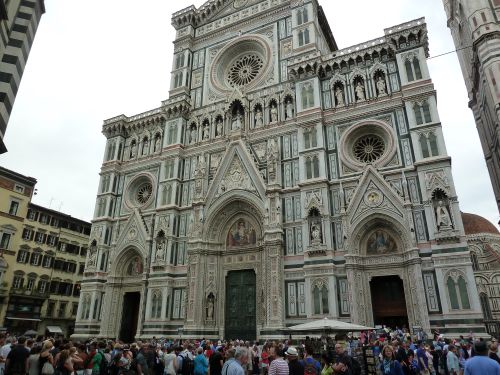 We returned to Florence in 2013, but both times missed being able to go inside the Duomo! Still, we managed to see the Ponte Vecchio, the Uffizi Gallery and, at last David, in the Accademia.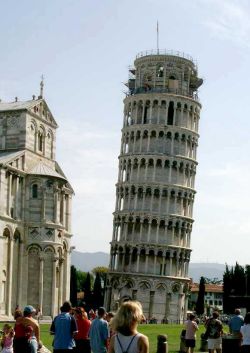 Pisa was a bit of a let down – the Leaning Tower seemed smaller than we had imagined and the market stalls selling trashy souvenirs nearby did nothing to improve the overall impression of the visit.
Siena, on the other hand, is a wonderful old city with lots of tiny steep lanes and Roman architectural remains and a great Piazza del Campo at the heart of the city with the Palazzo Pubblico and Torre del Mangia in central display.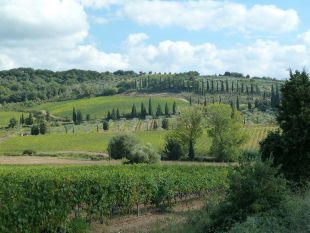 Tuscany in general was a picturesque and hilly wonderland, with its Chianti vineyards and iconic pencil pines overlooking golden farmlands.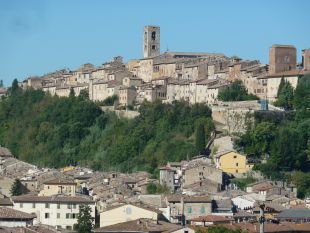 In 2013 we stayed a week at a former convent, converted into a Relais hotel, in the little town of Colle di Val d'Elsa.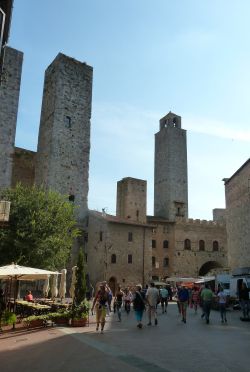 San Gimignano really impressed us with its tall towers and spectacular views over the surrounding countryside.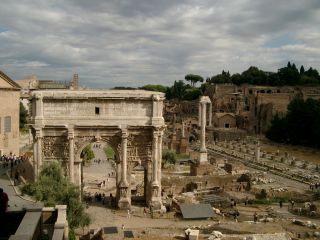 There are so many wonderful sights in Rome it is hard to choose a favourite, but I did enjoy the Roman ruins in the Forum. I have devoted a separate page to Rome .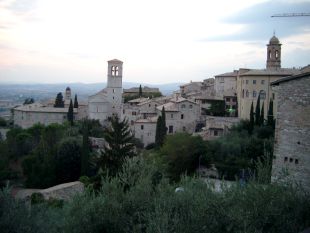 Our week in Assisi was filled with sightseeing of the Umbrian region and beyond, such as Perugia and Orvieto. The town itself is quite beautiful as it is a walled hilltop medieval town with little car access.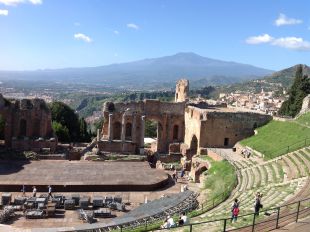 Another cute hilltop town – Taormina – is just north of Catania in Sicily. It is a favourite spot for tourists whose cruise ships dock in Catania or Messina. Apart from the shopping, there is a wonderful Greek Amphitheatre and spectacular views of the coastal area and Mt Etna. Catania is also an architectural gem, having been destroyed by earthquake of 1693, its "new" baroque buildings and urban design have made it a World Heritage site.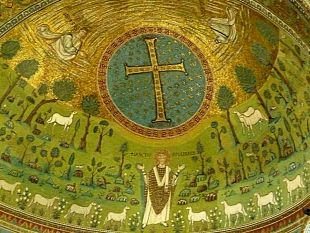 Sometimes cruise excursions limit what you can see in a port. For example, by taking the tour to San Marino we did not have much time to see Ravenna. Nevertheless, the views from the bus gave us some idea and we managed to visit the Basilica of Sant' Apollinare in Classe to get a taste of the fabulous mosaic work for which the city is known.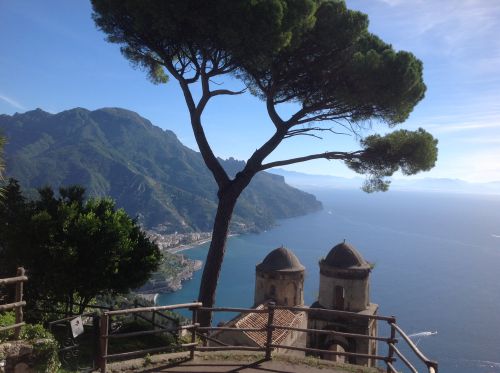 The Amalfi Coast boasts some fantastic views, notably of the town of Positano with its gold-covered dome and the views from Ravello.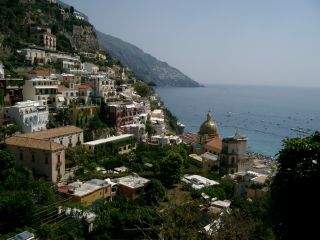 Also look out for my review of our time in Sardinia in 2013. We stayed a week in Palau in the north and from there explored most of the northern half of the island. It was much bigger than we had expected and more rugged, making  the roads very steep and winding, and travel slower than desired. Nevertheless we managed to visit several towns and wineries and Hubby got in a round of golf at the resort town of Porto Cervo, on the Costa Smeralda, where the sailing aficionados like to be. It was an eventful week!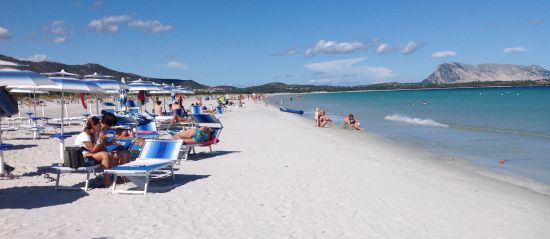 Have I finished exploring Italy? No way! Apart from a hectic hour in Milan airport, I have not been to the northern regions. Lake Como is on my bucket list! Italia, ci vediamo!
Related articles